I took my parents up to the house tonight after picking them up from the air port. We snuck in to the house and the tiler has grouted the bathroom.
It actually looks a bit better with grout, and the middle 600 tile actually stands out like a feature in itself. So I will stop complaining.
My Mum said "Oh wow" when she walked into the ensuite, that is a HUGE compliment for her!
Unfortunately my camera battery went flat so I didn't get any photos of the kitchen splashback grouted either.
But here are some pics.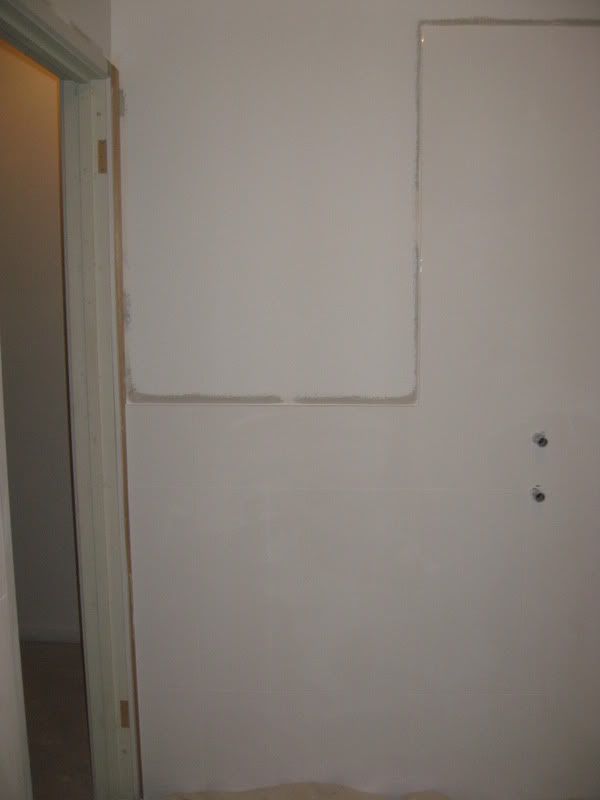 Painting has started