Ensuite


Kitchen sink in the laundry cupboard


Little step bit outside the sliding door! That's a bonus I didn't think they where going to do that.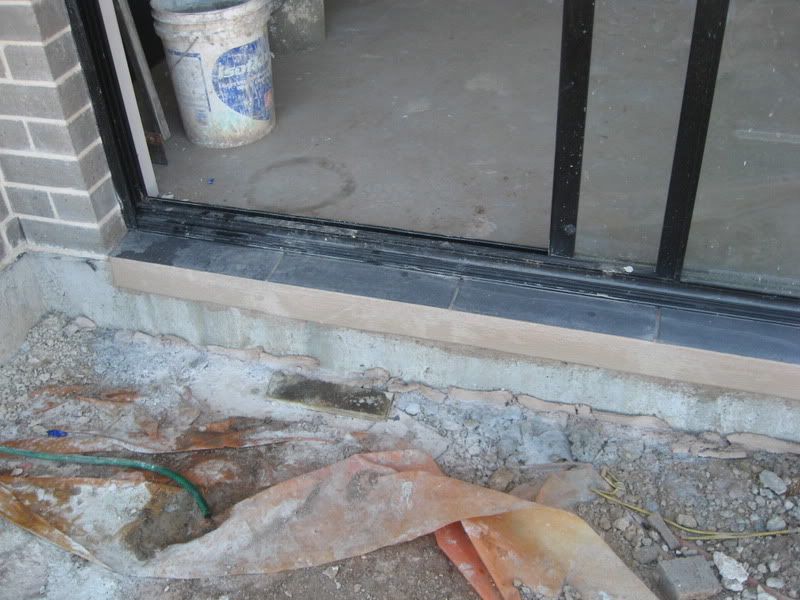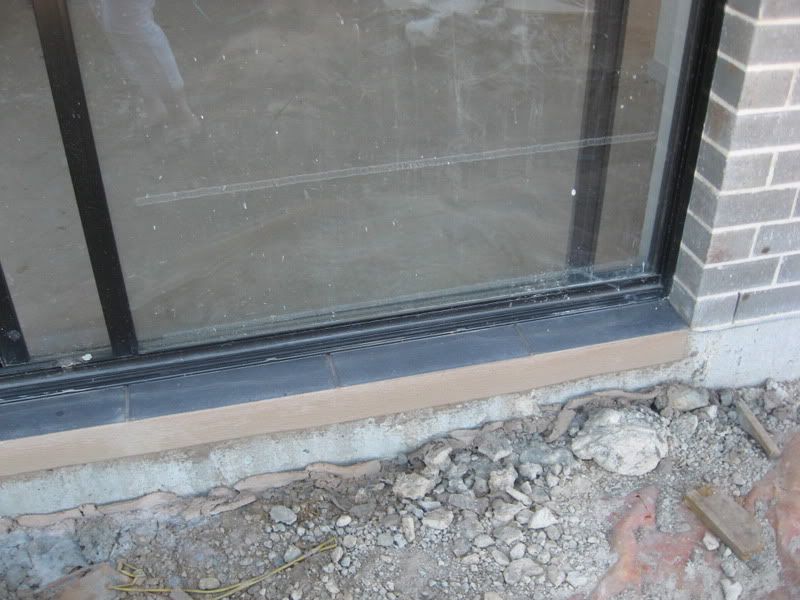 And what was in the basket????!!!!


My son took the little shoes and has them at home. I might put them on my kitchen window sill as a memento.
I rang the builder yesterday to talk about the pot drawers and the client liaison person told me that we where getting a new site supervisor, but that the new site supervisor doesn't come back from holidays for two weeks!!
I am hoping that the tradesmen our initial site supervisor put in place keep on keeping on.
I had a somewhat huge day Friday and Saturday.

Carpet: When I got the Cedar Park sample from Chris at Carpet Choice she told me that it was $10 a metre more then the Valley view one. Since we need 157sqm, I worked it out to be about $1500 more then the original quote. I told the kids in the car that Mummy was going to talk to the lady very nicely and see if we could get the carpet at the same price as the first carpet and that I wanted them to be SOOOO well behaved in the store, as compared to the running around madly they had been doing the last two visits to the store.

They where the best behaved children on the planet! They sat in the corner so nicely. I told her that I am writing a blog about the build and will put in big mention about her and the carpet. She did the figures and said "Well the best I can do is if we increase the price by $100" I almost fell of the chair. She changed the quote and I picked up the kids and ran before she changed her mind. It still includes the upgrade to the gold underlay for free also!
So if you are looking for the Cavalier Bremworth / Kimberly range of carpets and you are in SA, go to Carpet Choice at 1070 South Rd, Edwardstown and tell Chris you read my blog!
So now I have the carpet I love

Next was the tiles. I thought that since the Jan sales where on I might as well go to Italia Ceramics and see if they had any specials going to match the Beaumonts specials.
I went in and saw the ladies there, they told me that if I bring in a Beaumont tile sample and quote that they would match it, on the way home I went to Beaumonts and got a quote, the tiles where on special for $38sqm. I told him I wanted 127sqm, he said "Well I will do you a better price then" and made up a quote for $35sqm.
I went back to Italia on the Saturday morning, it was already 42 in the shade, I was thinking "I must be crazy driving across Adelaide with 3 kids in the car on a stinking hot day"
But it was all worth it. I showed the sales lady the tile and the quote, she said "the best we can do is $37sqm" Given that the tiles where $44sqm I was happy with that.
My hubby paid the 50% deposit for the carpet and 25% deposit for the tiles yesterday.
Now I have the carpet I love and the floor tiles I love.
Ohhh did I tell you the best bit? We asked the tiler who is doing the bathrooms how much he would charge to tile the house, and he quoted about $3500 all the other quotes we have gotten have been around $8000