I realised I hadn't put finished photos up.
Excuse the wonky Christmas bows, it has been gail force winds the last few days, as evidenced by the neighbours fallen letterbox.

The wood is Swan river red gum.  The rocks are Kapunda Bluestone.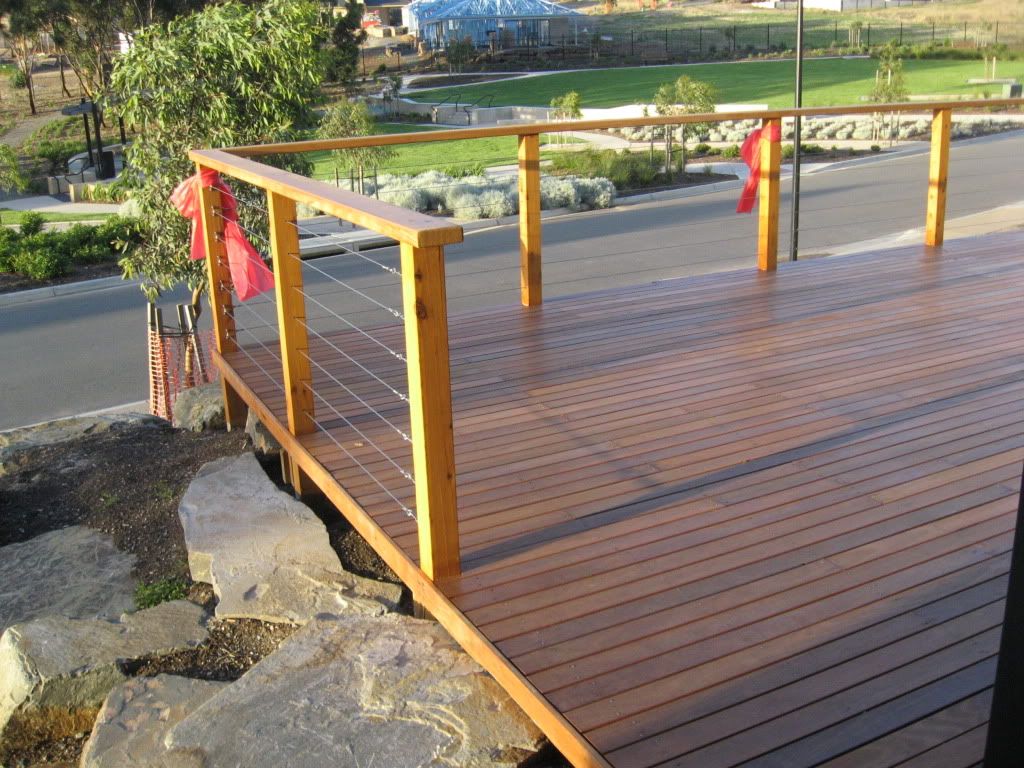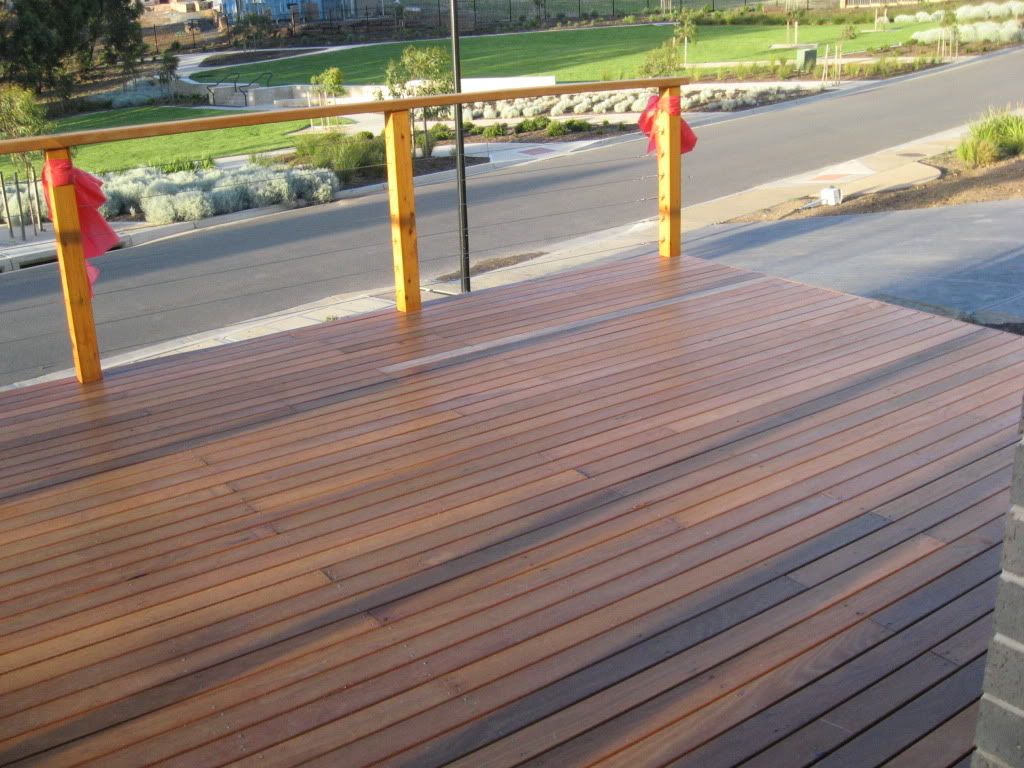 Goes well with the western red cedar shutters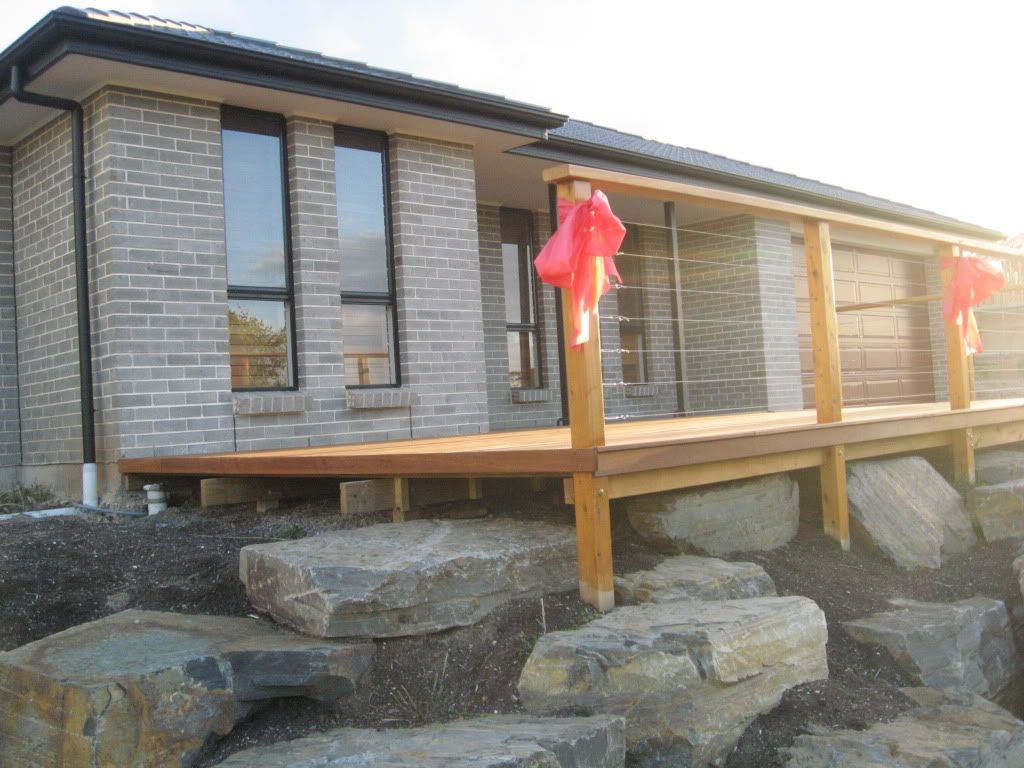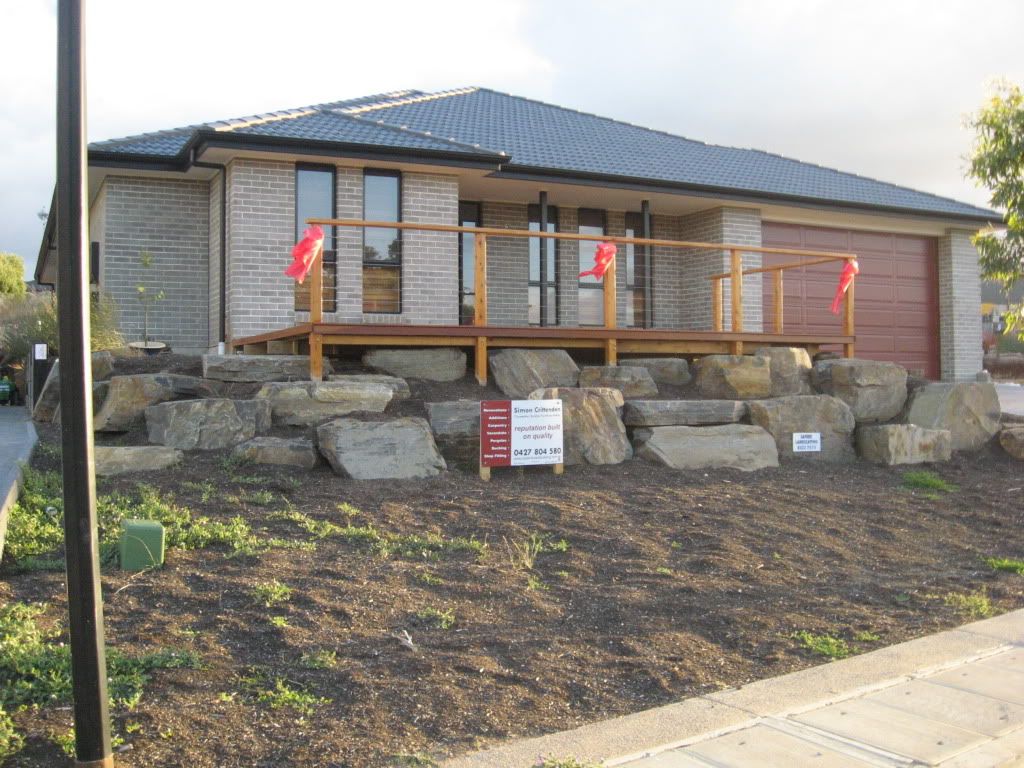 I love these steps up to the front porch. The landscaping guy did such an amazing job placing them, we sit on them in the evening and have a quite beer after putting the kids to bed.