I wasn't able to get up to the house yesterday, and I thought nothing would be happening any way as everything seems to have slowed down a bit.
So imagine my surprise and delight this afternoon to find out that things have been happening!!
The first thing I noticed was that they had finished the cornices and plasterboard in the garage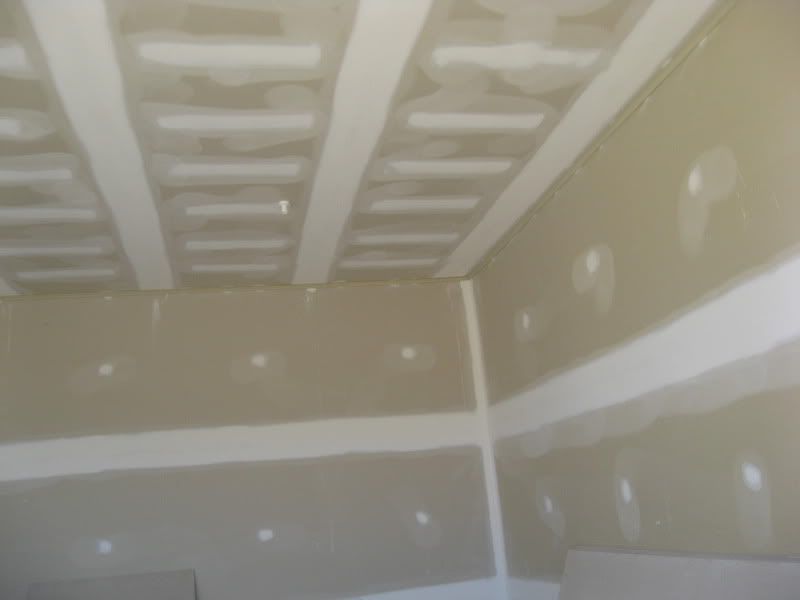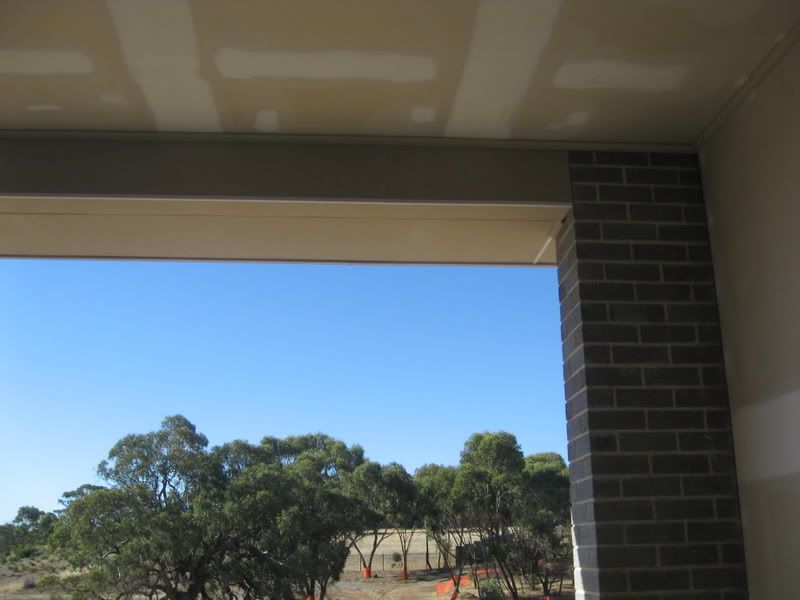 They have also started with the eaves. Hubby noticed they have done the cornices around the windows, a look that I hate. If it was square cornices I could handle it, but that angled stuff makes me feel like the windows have droopy eyelids.


They finally finished the brickwork *yay* - however he forgot to put insulation between the wall and the brickwork. They replaced a lot of the brown bricks out the front, but he missed one that has a big cross on it.


I peeked through the kitchen window and saw my bench top


So I rang my husband and asked him to come help me break in to the house so I could get a better look.
Warning Excessive Kitchen benchtop photos follow
The benchtop is Laminex Diamond Gloss - White Valencia
Cupboards are Laminex - Charcoal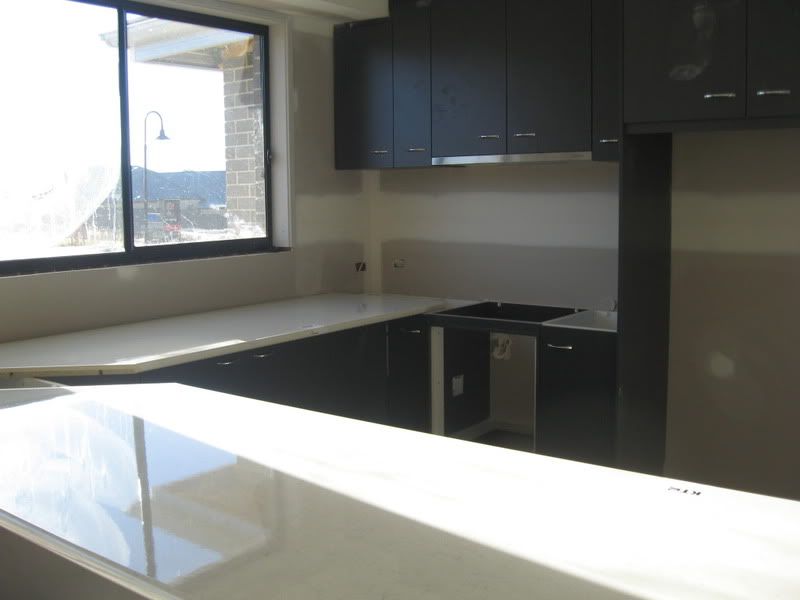 The right sized pot drawers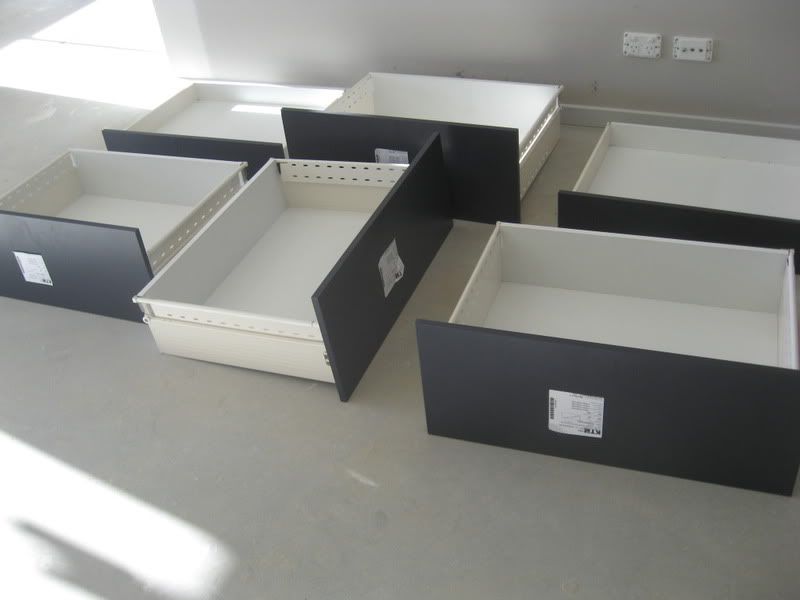 The missing piece of benchtop


Hubby checking the range hood works "yes dear now stop playing with it"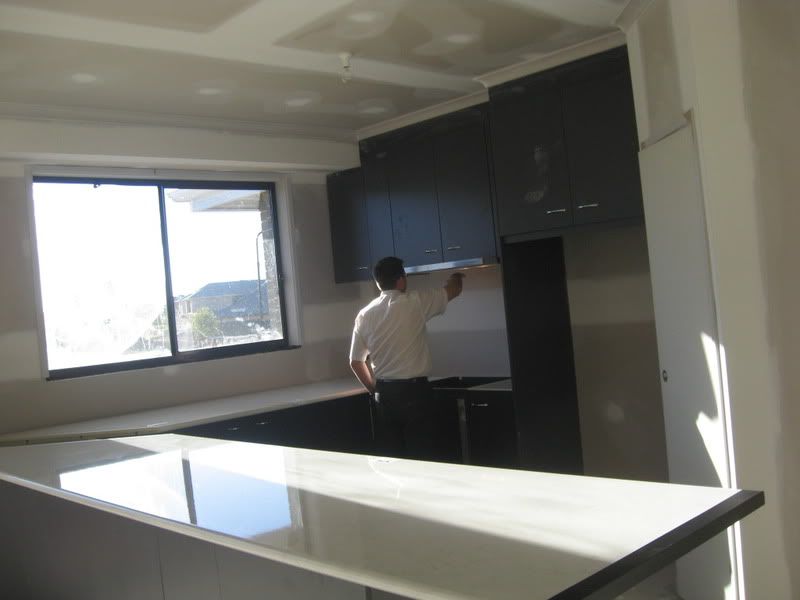 Look at the shine! Look how wide it is!


The underside - you'd think that it would be better finished, but it is only going to be seen when your passed out on the floor and then I think the last thing people will be looking at is the gap.