I don't think the tiler thinks outside the square much. Look at what he has done in the bathroom.
He has started the shower tile at 2100mm (which is what the build notes said to go to). Then he has followed this line around the bathroom. Because the bathroom tiling is only going to 1200mm I end up with this...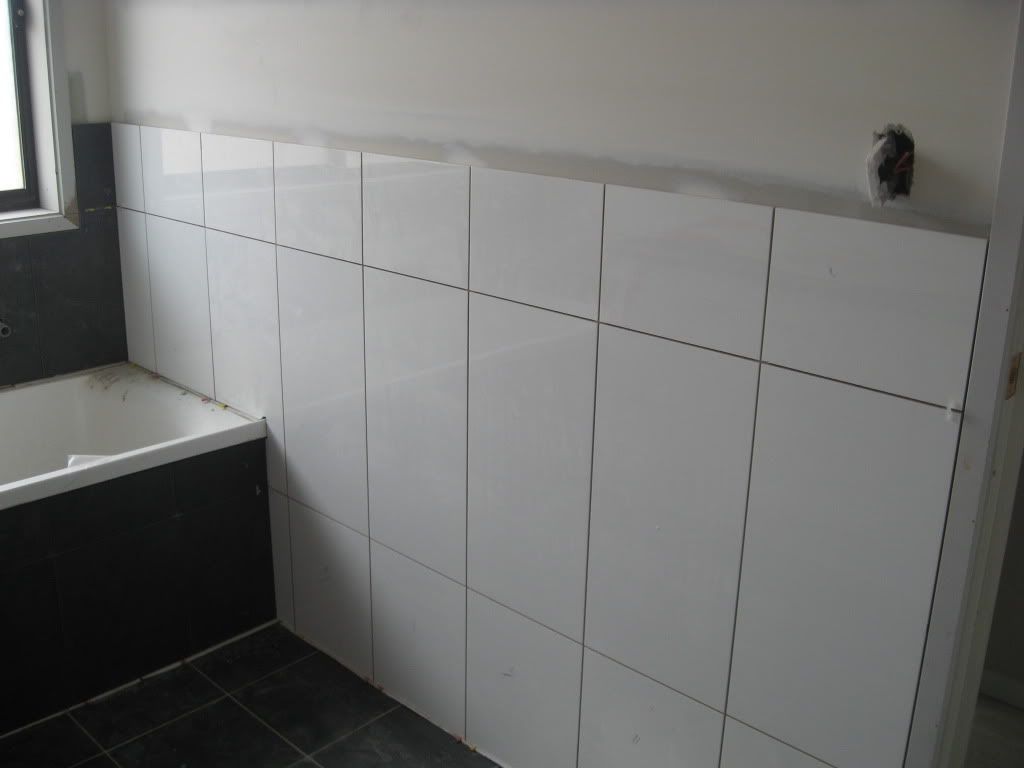 Yep my lovely 600x300 wall tile is cut in to 3 different sizes!! I am not happy. You would think 1200 high = 2 tiles, nice simple elegant. NOOOOO I get this 400 and 600 and 200.

I called the client liaison today, she asked me to send her some pictures. I am going to suggest that maybe they can take off the top row and put just one full 600 tile on top, maybe that will make it look a little more balanced?? rather then re-do the whole wall.

But it looks stupid having 3 tiles all different sizes.

It is not as noticeable where it goes up over the bath hob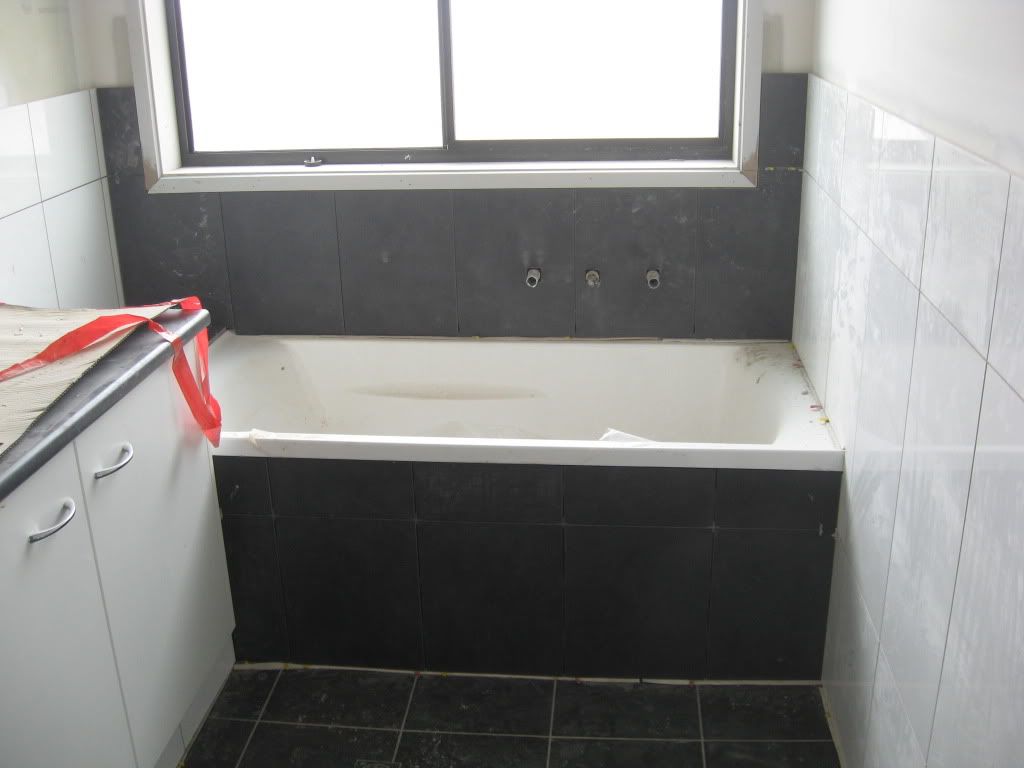 This is my shower step in the ensuite *sigh* not as super glossy white as the super glossy white tiles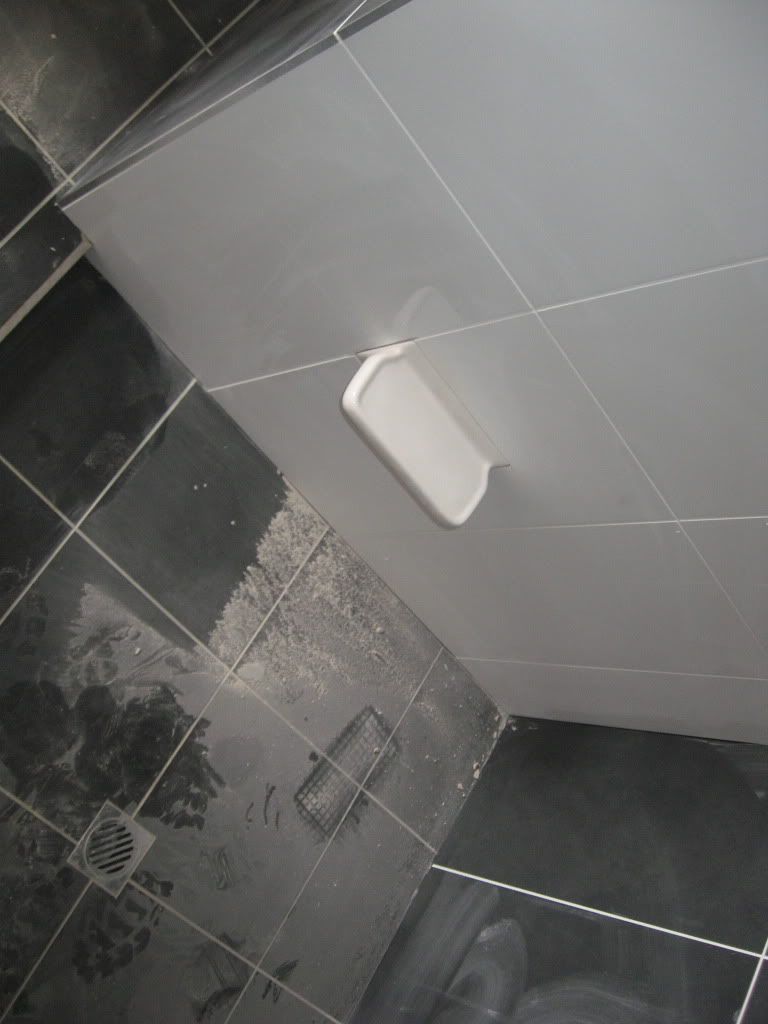 Hubby moved the excess bricks on the weekend while I took the boys to the Doctor, ear infections and antibiotics for the both of them *sigh*



The kitchen splashback

 
I hate it against my white valencia benchtop. Getting a smoky mirror splashback, or painting the tiles red or something is going to be high on my to-do list.

While he was waiting for me to get back with the boys my husband tidied up the front a bit.

We just stood out the front cuddling and admiring out house, it was nice moment. Then son number 1 found us.

My husband wants to put a brush fence from just in front of the down pipe to the retaining wall, where the fence will be. I HATE brush fences. I need to photo shop one in there to show him how ridiculous it will look.

 
I think some sort of wooden slat fence back where the very edge of the house is will look much better.

I went up to the house this morning to meet with the painters. I asked him to paint the door frame black. His English wasn't so fantastic, but I think he understood what I wanted. My married name is Hungarian, the painter is Hungarian, his wife works at the Hungarian club, and knew my husbands grandfather!!

I didn't get the chance to go up today to see what they had done. Hopefully tomorrow.