I was/am feeling a bit dejected about the build, I went by Friday afternoon and nothing had changed.
Saturday hubby went by on his way to a job and called asking me why I hadn't let him know the taps had been put in. Some-one had come in on Saturday and put in all the basins and tap ware
So I promptly went up and took looks of photos.
My taps are soooo sexy. I love them
Ensuite


Toilet in ensuite - I have a feeling this is the wrong one, I gave my colour selection book away, so I am going to have to ask someone with a Hickinbotham colour selection book to scan in or take a photo of the toilet page for me so I can check.


Ensuite taps - They are the silver range Banksia ones


Ensuite basins - taken from the shower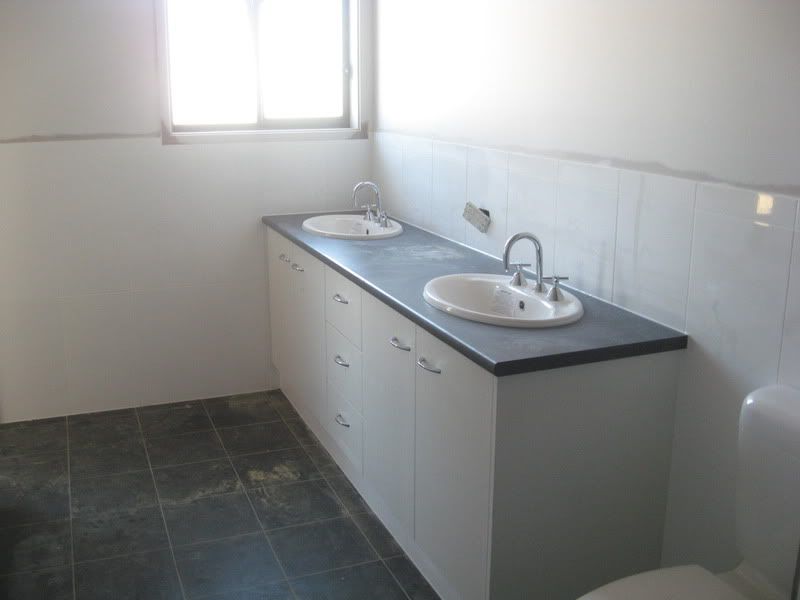 Square chrome grate, simply because I don't think I have taken a photo of it before.


Kitchen sink - just the bronze range tap, we thought it didn't look to bad so left it.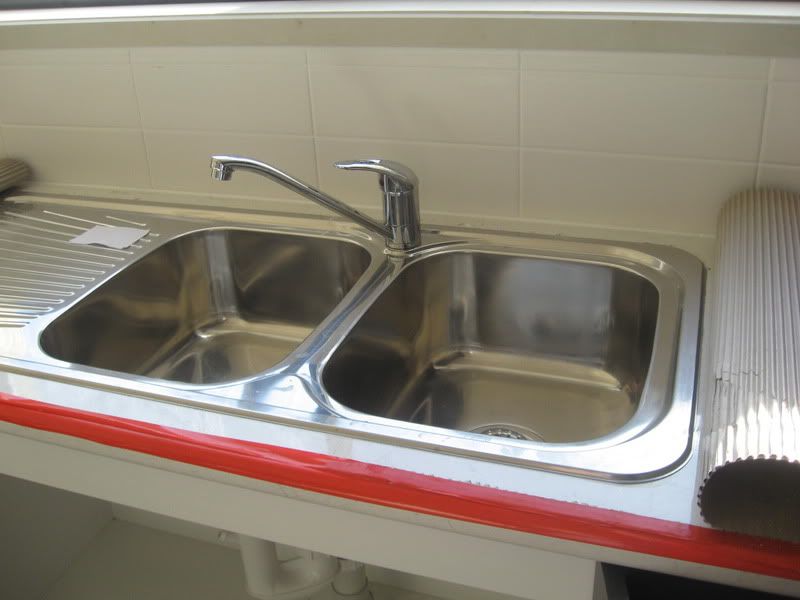 Shiny diamond gloss white valencia laminate against my shiny kitchen sink


Hubby agrees that the white tiles look terrible against the laminate. we will look at colouring options, or glass splashback options later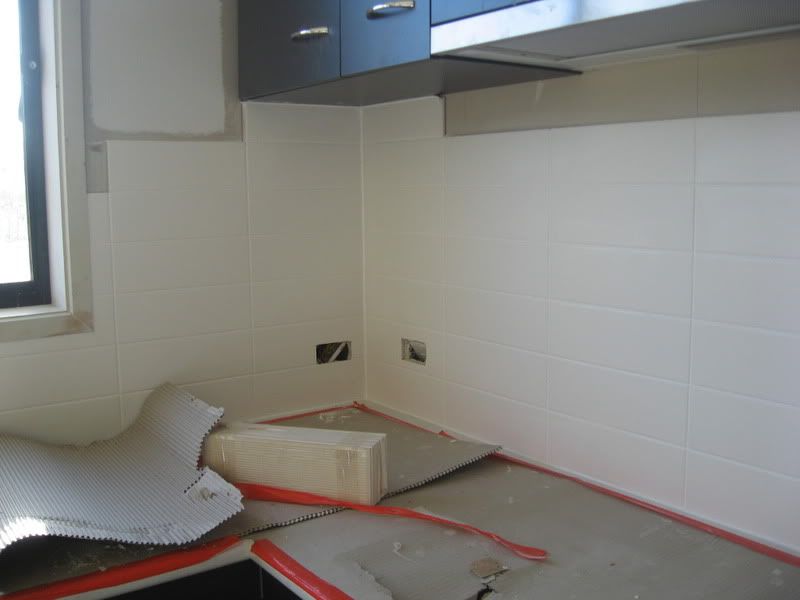 kids bathroom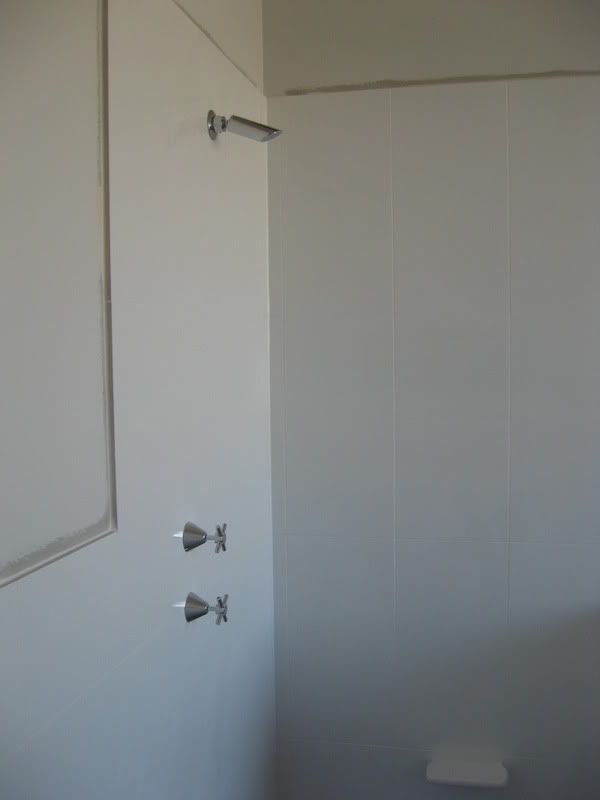 C of the cold tap is upside down on the off position - is it to pedantic to ask if it can be the right way up? or will the threading of the tap prevent this from ever being possible?


bath ledge for lack of a better descriptor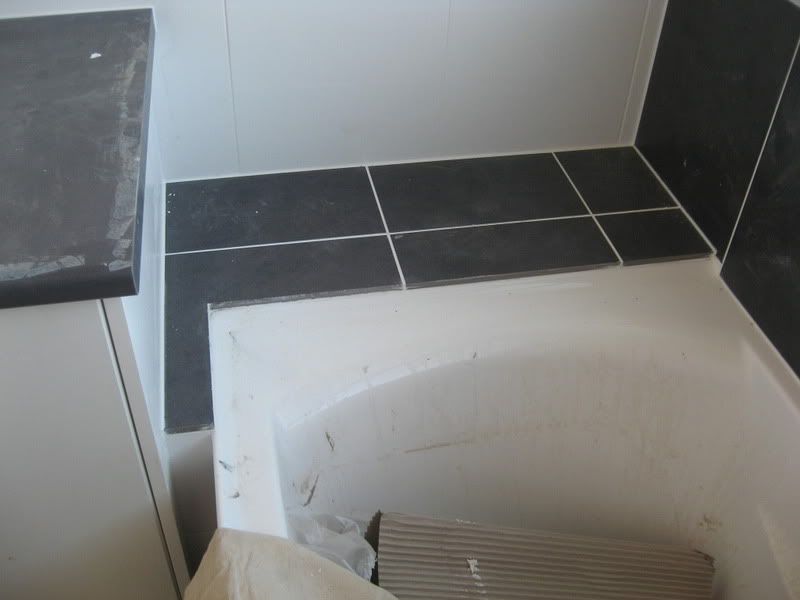 bath taps


kids bathroom sink


kids toilet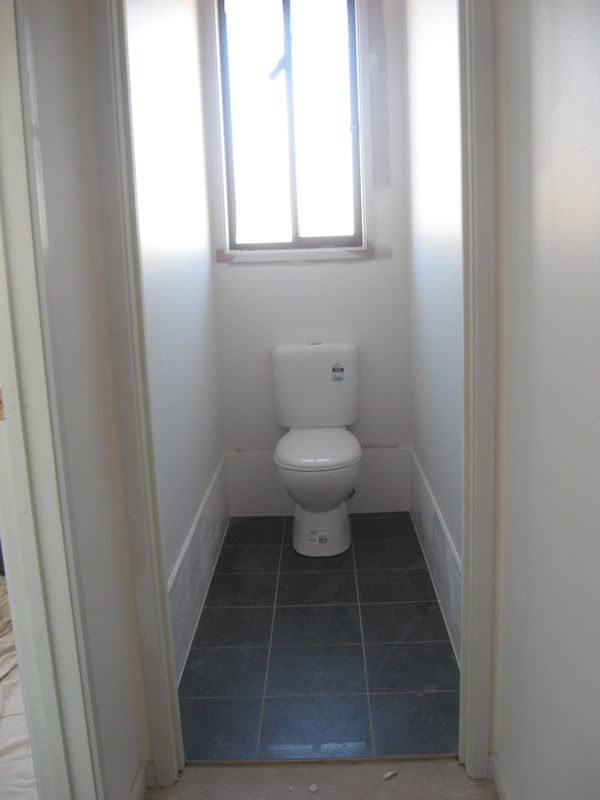 laundry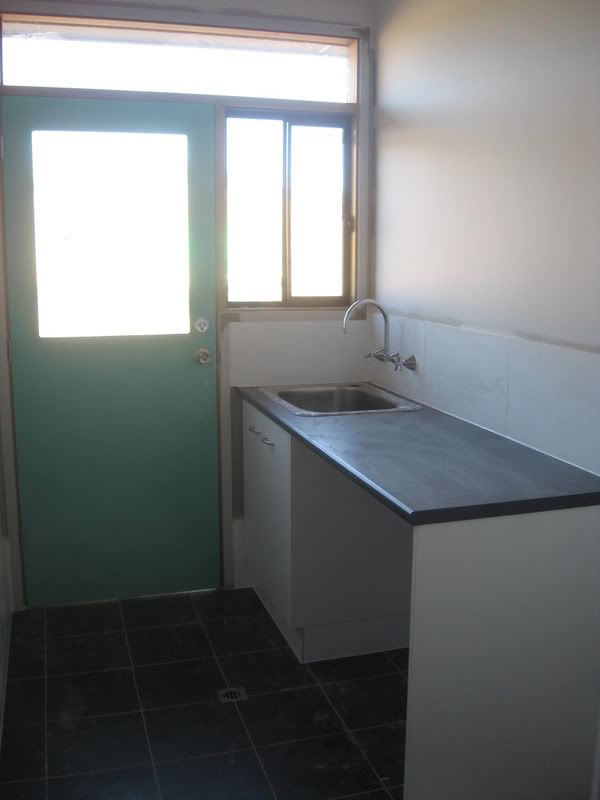 close up of laundry taps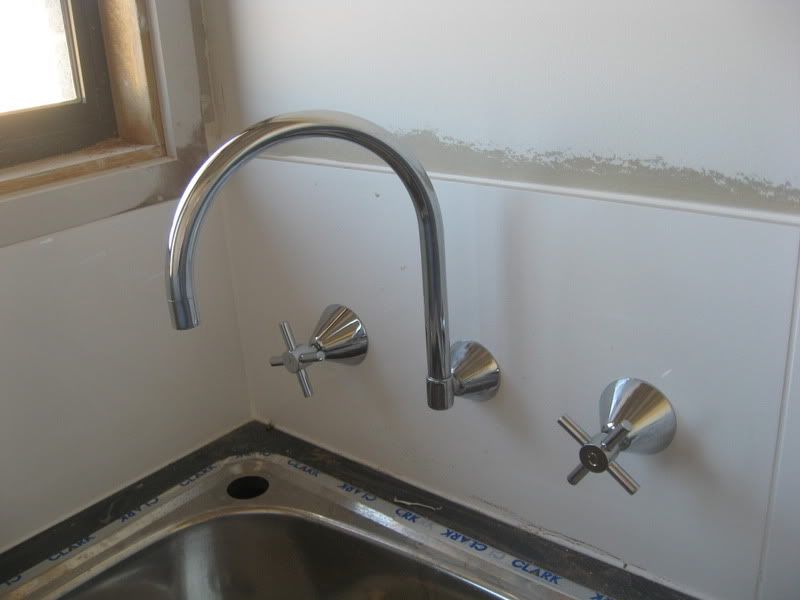 Is it just me or is this power point not level?


I found the basin plugs!!!