Front Door, down the hallway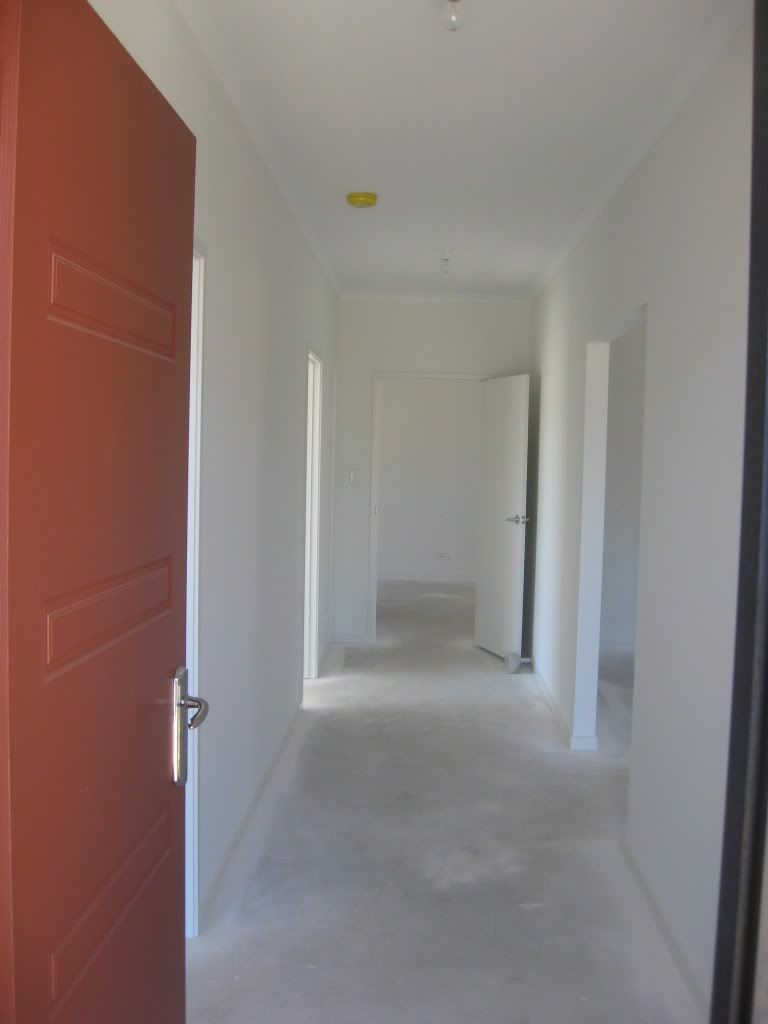 Newly designated home theatre room. The SS made the great suggestion of just putting up thick velvet curtains rather then a door in the archway there.


Main Bathroom


Toilet


Little bit of extra tiling in the laundry - looks so good! I would never have been able to do that myself, see how they cut it around bench top


Welcome wagon - welcome basket - I know my hubby is just going to love the rolling esky - I just saw all the nuts and egg products in there!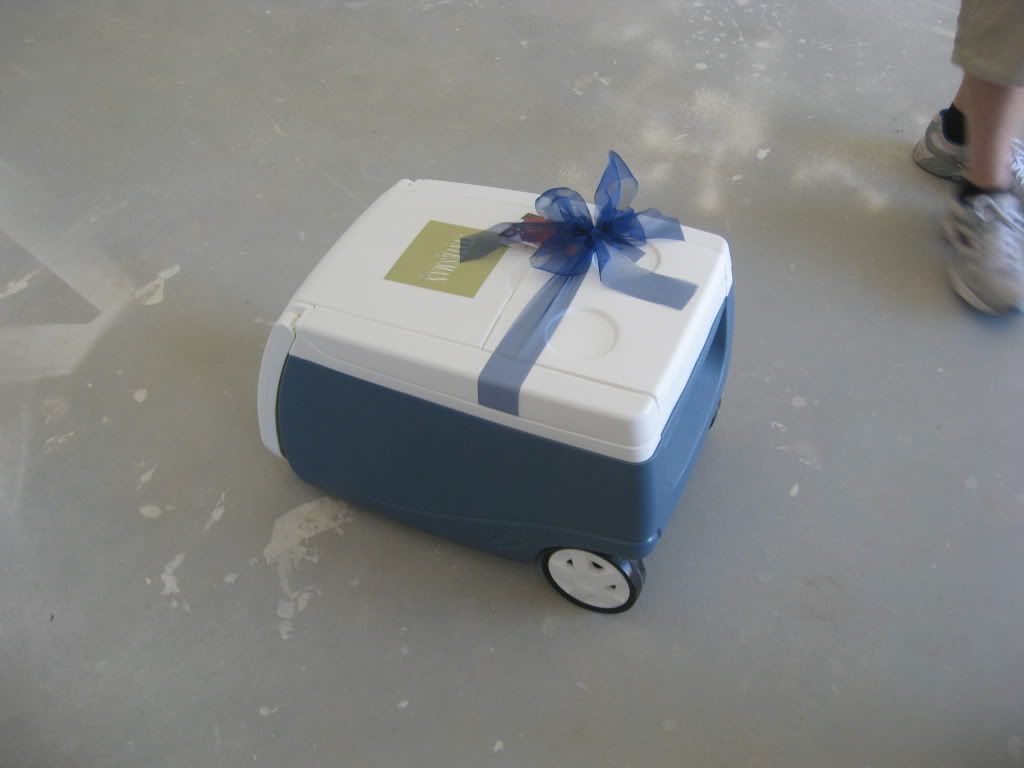 Cool another hat for childcare!


See how shiny the bench top is - it almost looks like it is glowing.


And Finally the KEYS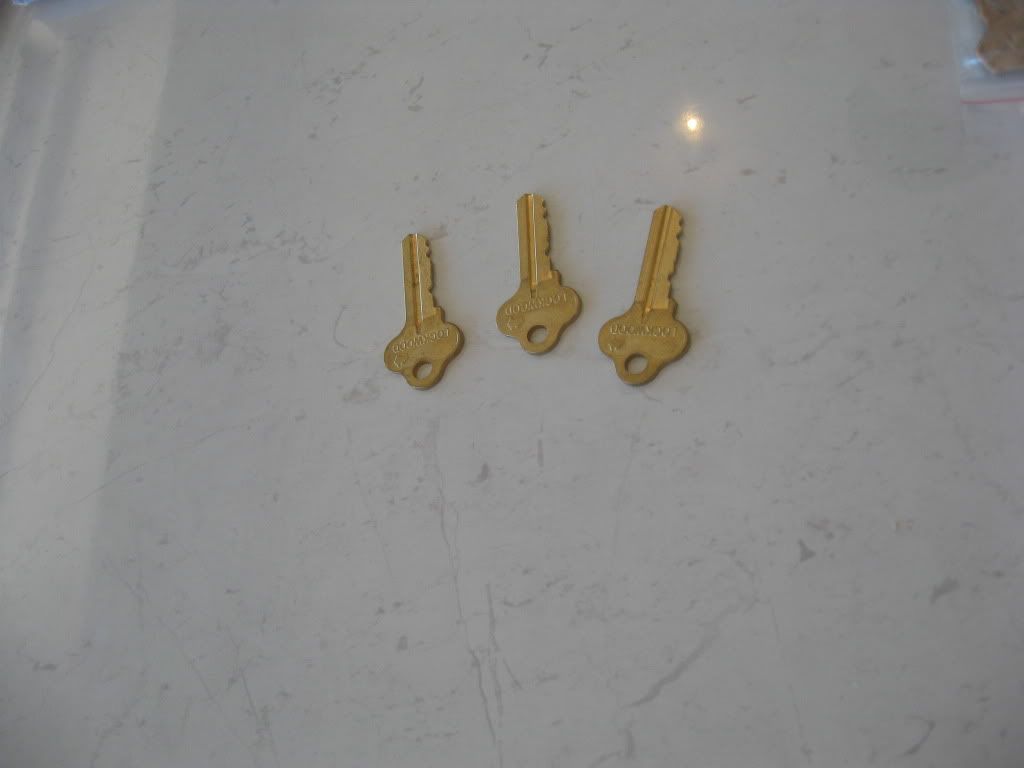 Just had a call from the carpet layer - they won't be able to do the carpets till the 9th. Stuff it, I think we will move the weekend of the 6th regardless and have all the beds in the living/dining room and all the clothes and crap in the garage. Argh so frustrating.