So I decided during the down time to paint our garage floor. Hubby wasn't to keen on the idea, but I bullied him in to it.
First though, our floor tiles where delivered on Friday. Now we have to unpack them for the tiler.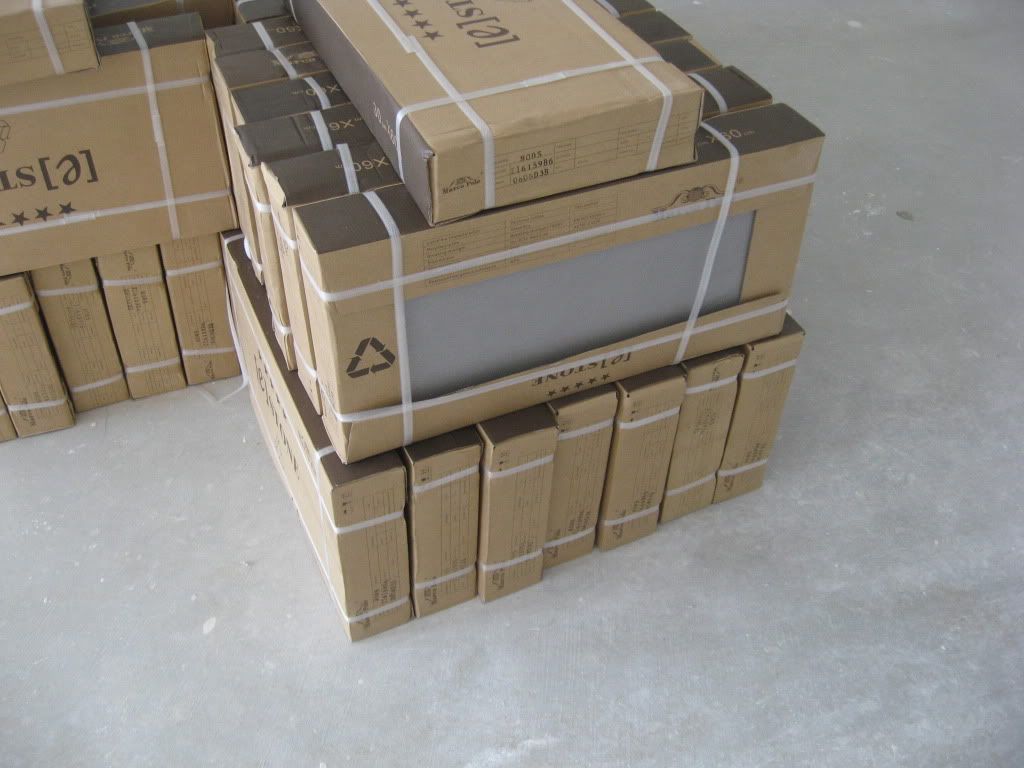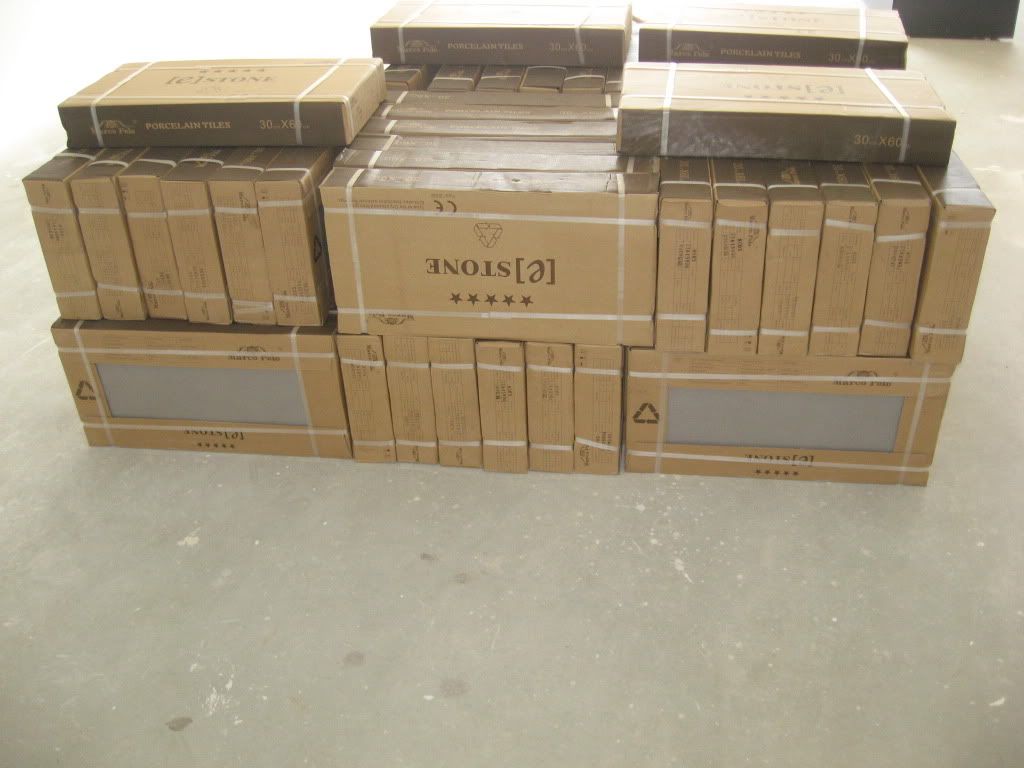 The garage paint is this new technology paint thing, where you don't etch the concrete with a brush and stuff, instead you put down this undercoat that the paint sticks to. So the undercoat.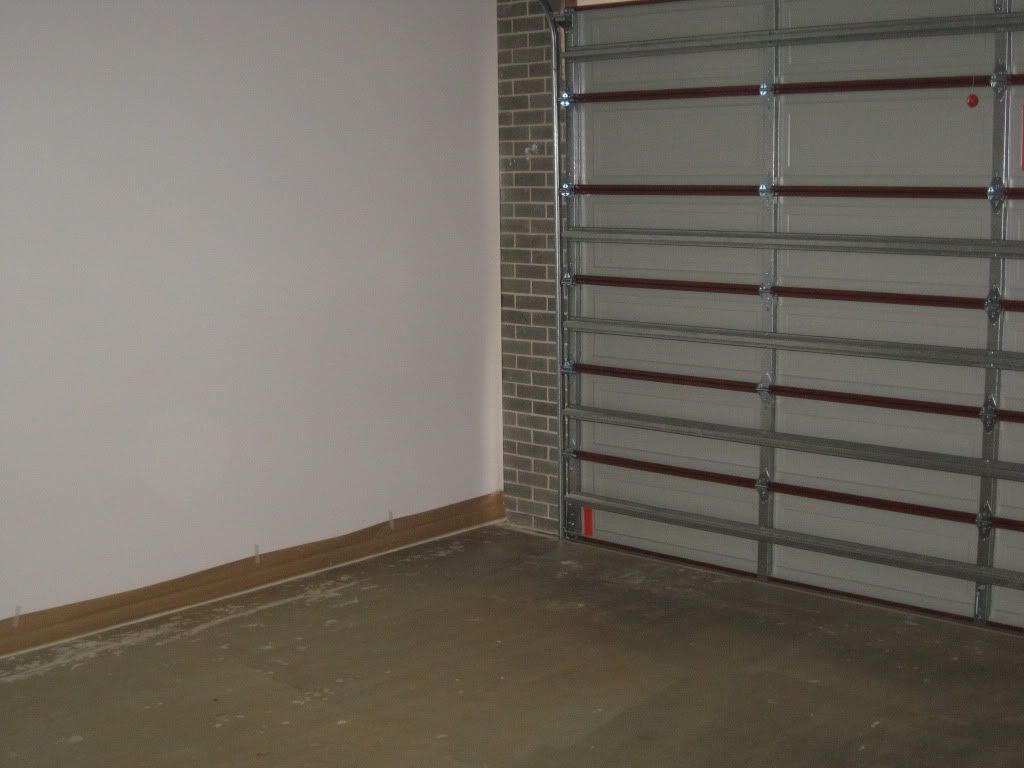 We had a bit of undercoat left, so we did the living/dining room that is one day going to be the home theatre room. Since we are not going to be doing anything with this room for about a year, and just using it for storage, I convinced hubby to use some of the leftover undercoat here, just to keep the concrete dust down.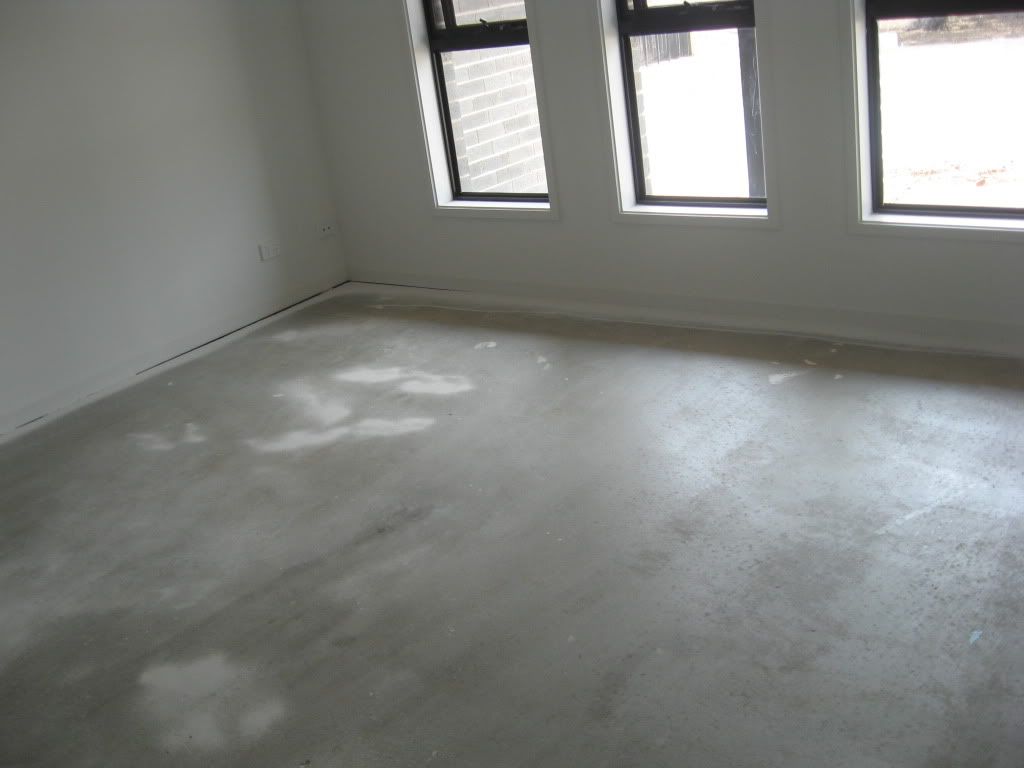 Kitchen tiles where grouted