You can scroll down and refresh yourself with our landscape concept. We have finally saved up enough to start.
Given the cost though I am wondering how and why we are doing it. We have 12 months from when we move in to do the front landscaping and I can tell you some of the other houses in the estate are definately not adhereing to this encumberance rule!
I think hubby and I both got sick of the dirt pile out the front at the same time. Also he works from home and has had a few customers come around lately to drop of machines and watching them clamber up the dirt pile whilst amusing is not really good for business. So we got 3 quotes for the deck and 2 quotes for the rock wall. There are only 1 place in Adelaide that we could get the rock that we wanted from, and only them and 1 person they knew who would work with it, so we where a bit limited with those. Unsprisingly they quoted the same price! so we went with the person who was available the soonest.
For the deck we went with the middle priced quote, mostly because the guy seemed to know what he was talking about the most! and had the most experience.
The dirt pile before.
The start of the deck. The front support beams had to go in before the rock wall, so that the rocks could sit 'under' the deck and give the illusion that the deck is 'floating' above the wall.
I told my daughter to take some photos during the day when they where laying the rock, she's only 10 but there not to bad.
Steps leading up to the house and the deck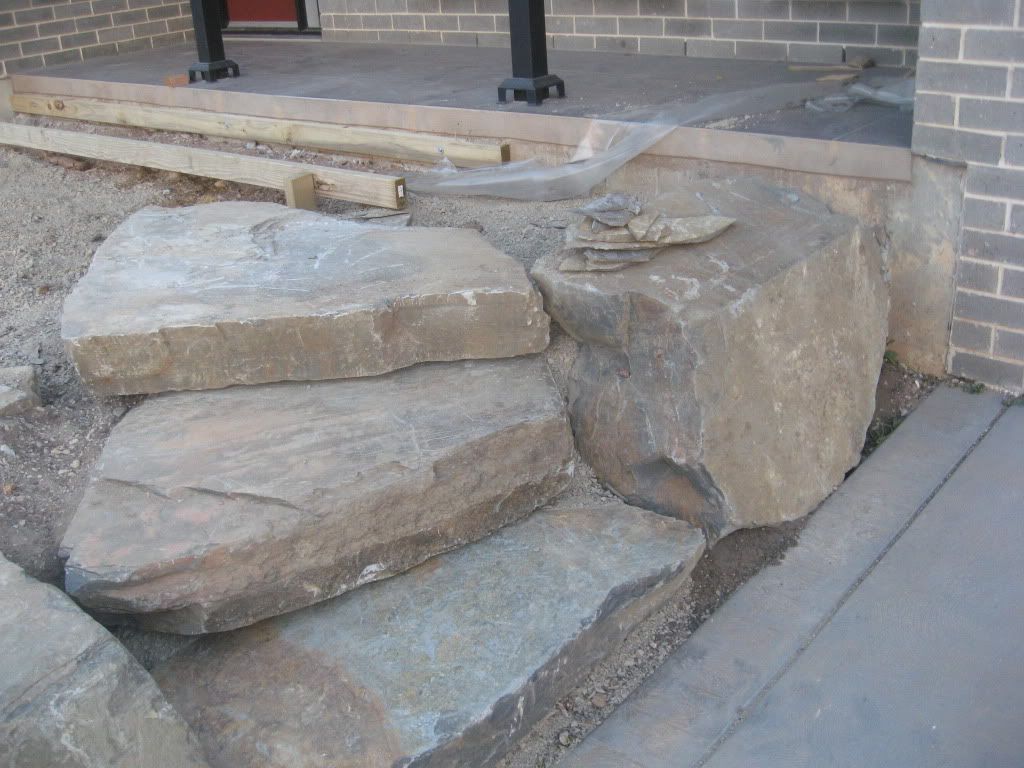 My 3 year old having lots of fun running back and forth over the rocks
The boys playing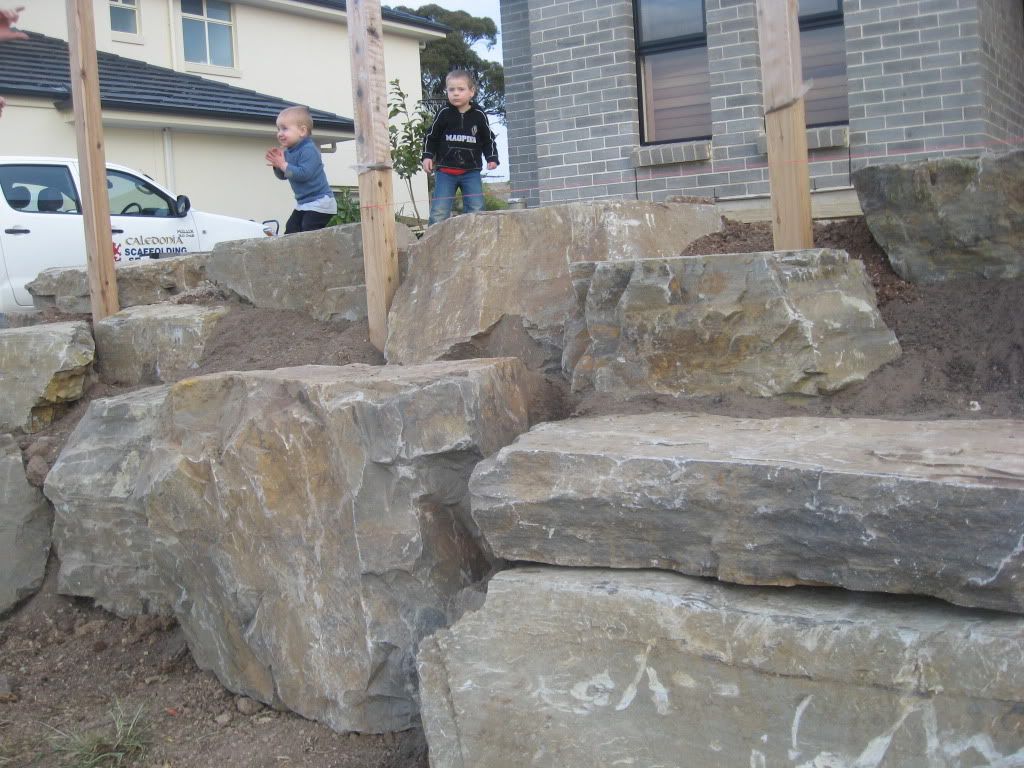 My favorite shot