Bouyed by our success with the shutterkits (www.shutterkits.com.au) in our bedroom we decided to do the rest of the rooms we had planned to put shutters in.  The 5 windows across the front of the house, the ensuite, the main bathroom and the toilet.


After much discussion hubby decided to just do what I wanted and we oiled the front ones rather then paint them. He wanted them white, I wanted them wood to match the deck we are putting out the front, I argued that we could always paint them if we didn't like them, but that once painted we couldn't go the other way.
I am so glad I won this argument as I think they look amazing! They bring a real warmth to the look of the front of the house.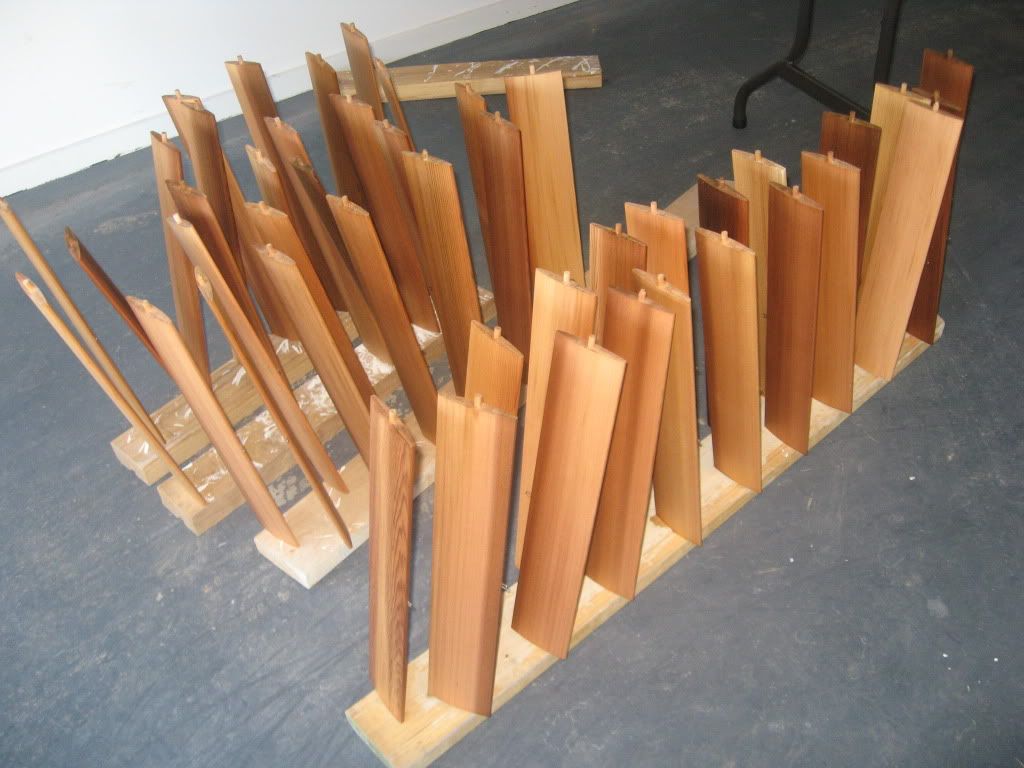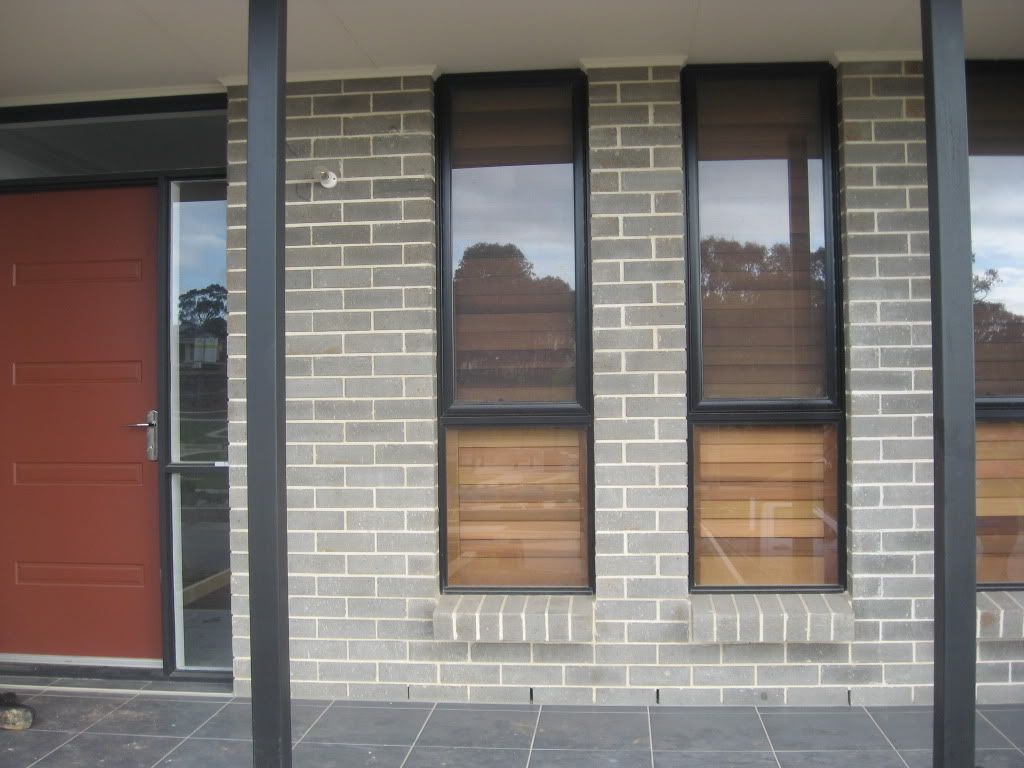 Toilet (obviously)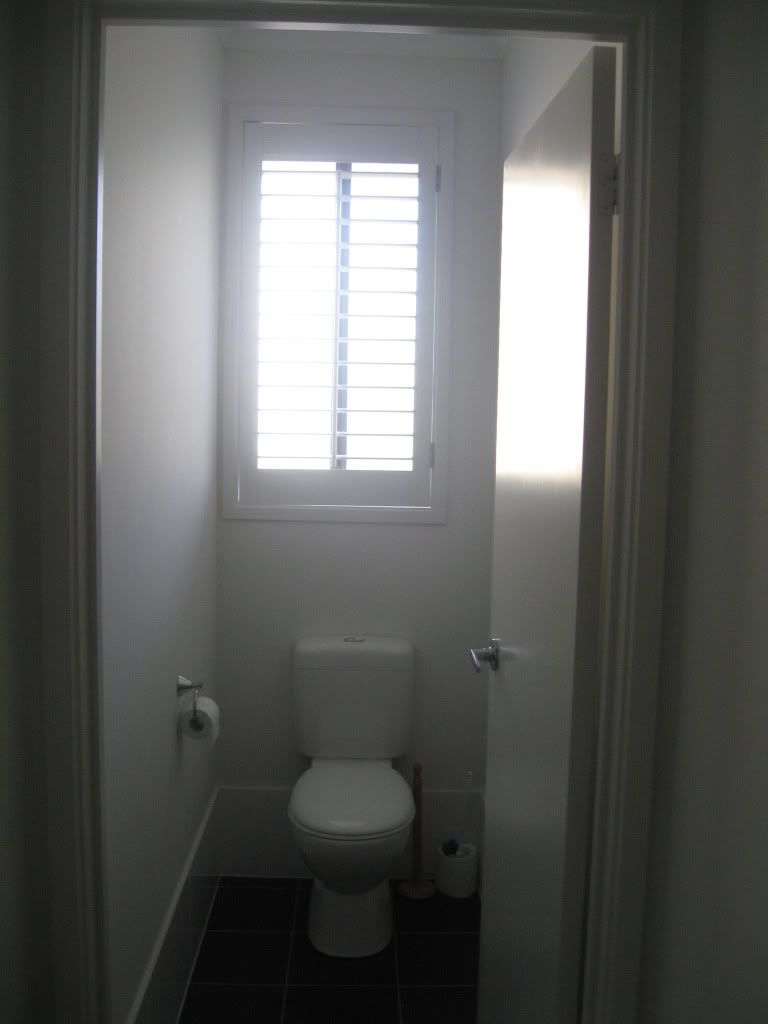 Main bathroom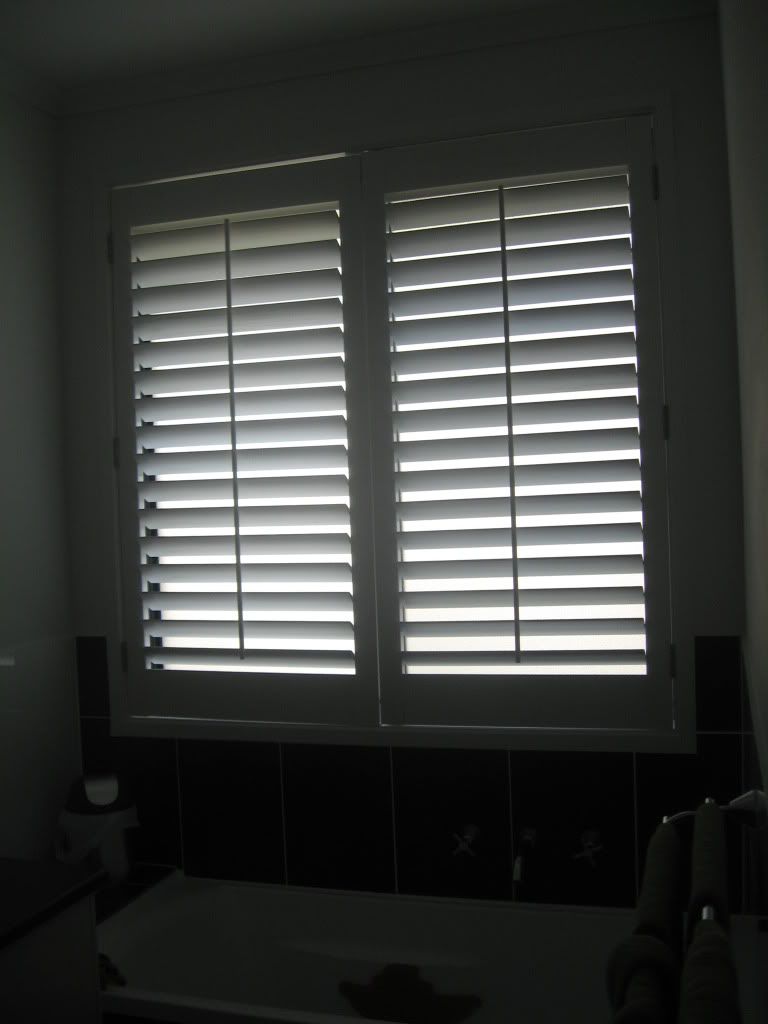 Now I had bought some cheap undercoat paint to do the kids beds, since we had some leftover hubby thought he would use it on the shutters, EVEN though I had bought the Expensive undercoat paint recommended by the shutterkit place and had told him to use the other one. Would he listen NOOOOO
So this is what happened in the bathroom. The red cedar bled through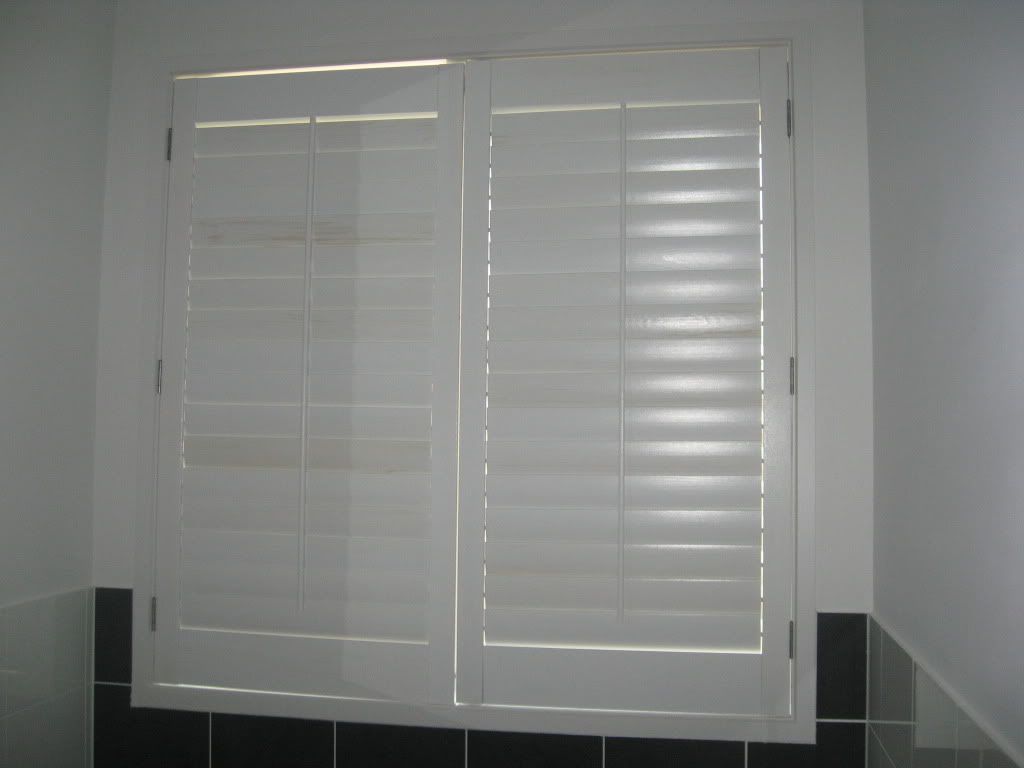 Guess what his job this long weekend is going to be!!!