I finally finished the curtains for my daughters room today!
They would have taken me a lot less time if I had less help from the boys!
At one stage the baby was pressing down on the sewing machine foot, I thought my machine had gone mad I couldn't work out what was wrong with it because I couldn't see him under the table or feel him pressing on my foot!
She had a wood bedside table that we spray painted black, after weeks of searching I found the ideal knobs on ebay. They where a little smaller than I imagined they would be when they arrived, but they look alright on the draws.
We also put her Ikea frame mirror up!.


Check out that pattern match! That took so much concentration, and measuring twice cutting once!
My husband thinks they are to long and I should hem them more, I explained to him that they are supposed to puddle. He doesn't get it.

So my next door neighbours moved in, and she showed me around the house. In the boys room they had a racing car bed, and a square light shade the same as mine, but they had stuck car stickers on it. She said she couldn't find any lampshades with cars on them, so they made one themselves.
I could have smacked myself in the head, such a brilliant idea! So I promptly went out to Spotlight with my little boy and got him to pick out some stickers!
I let him stick on all the ones for the Green room, which is there sleeping room.

Then he got bored, so I did the one for the blue room, the play room.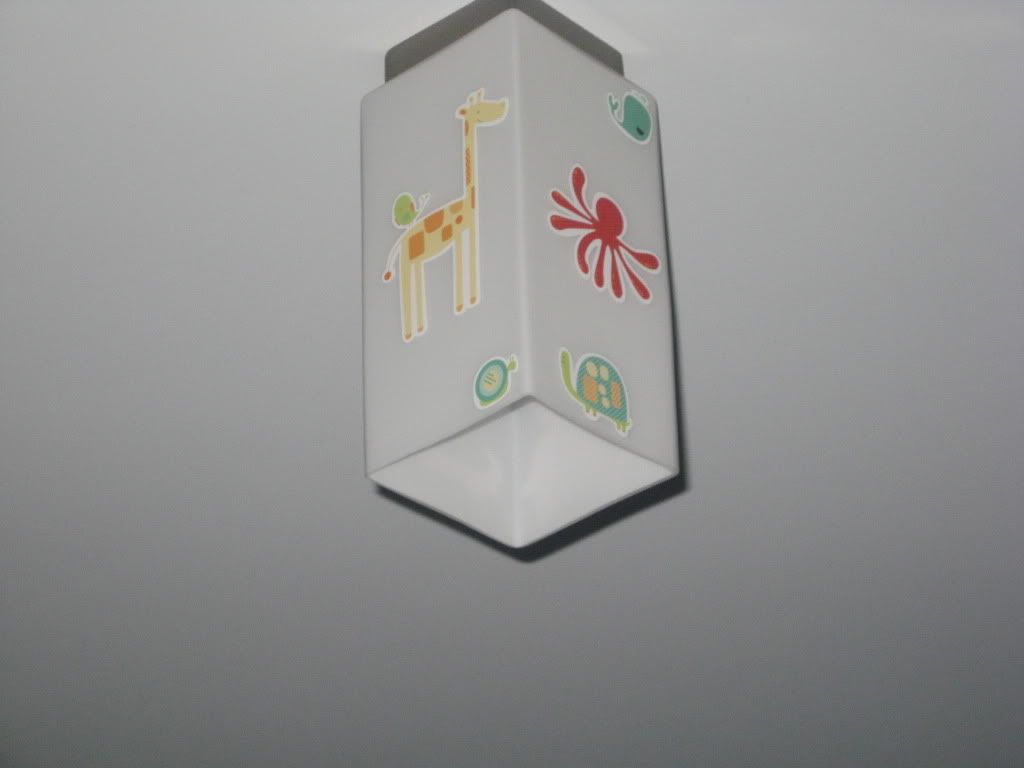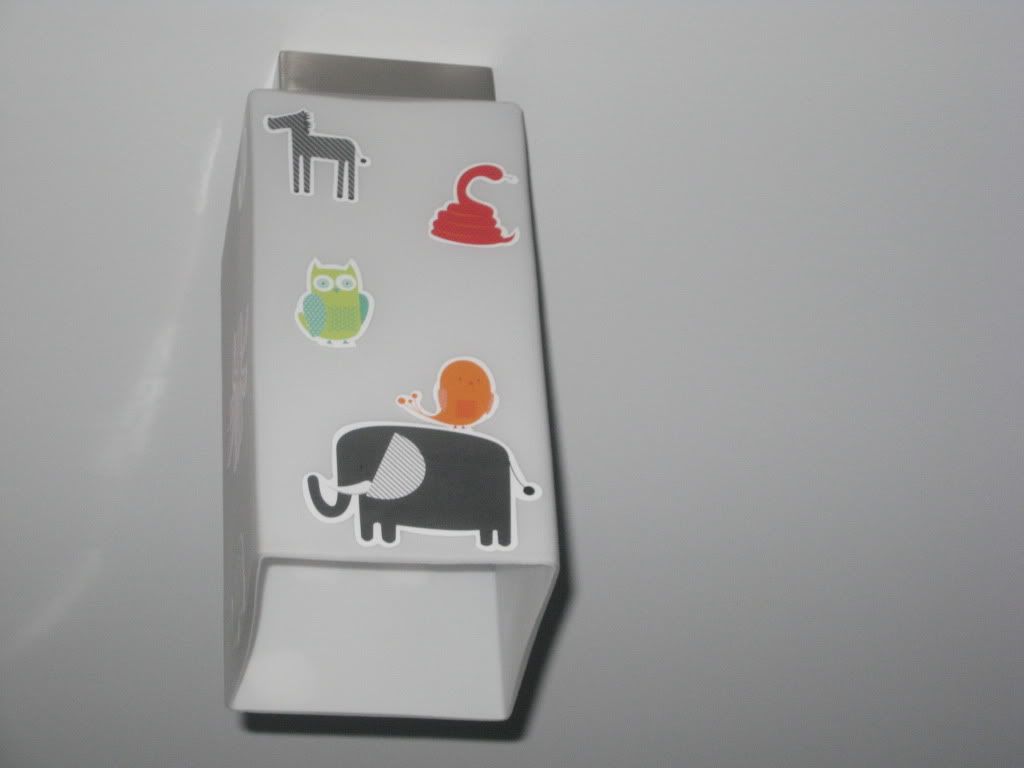 I scanned the stickers on my computer before I stuck them on, I am going to attempt to make them bigger and print onto some iron on transfers and make a border around the bottom of the curtains or some pillows.
Maybe even print them onto some white vinyl contact paper and put them on the walls.
Hubby also finally put together the IKEA Trofast storage units for the boys play room


So what did you get up to this weekend?