Hey everyone, we have been busy!
We have had our 3 month maintenance, but more on that later, because, finally I have a piccie of our fully installed plantation shutters in our bedroom!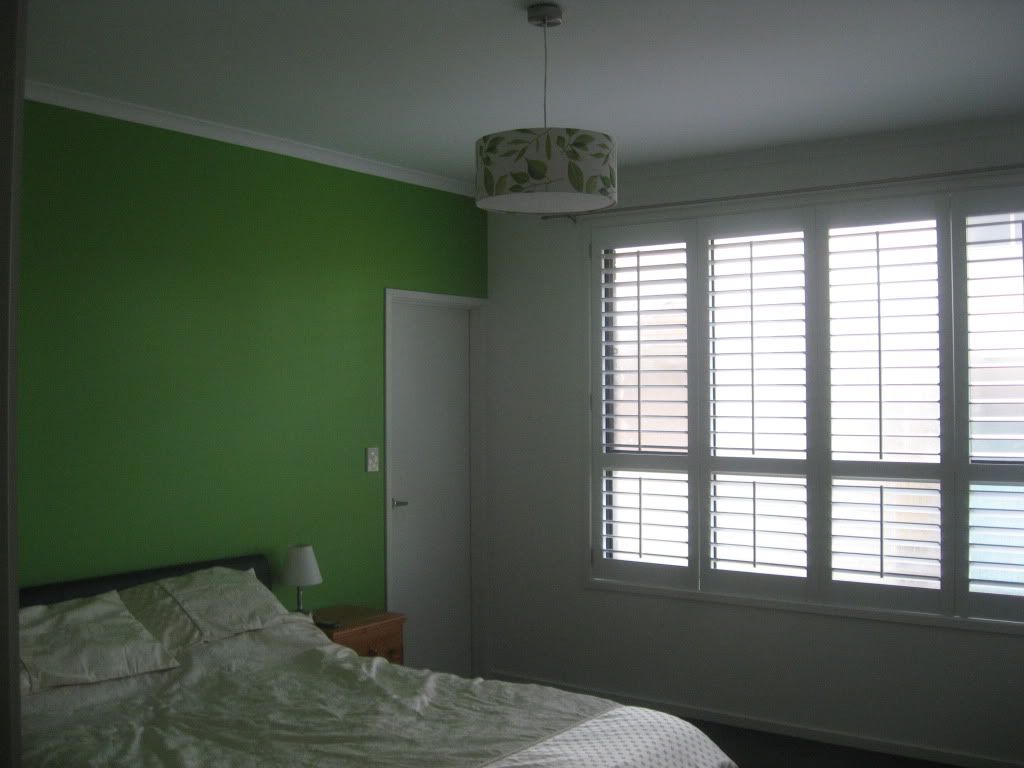 I love them, love them, love them. It seemed to take forever to paint them, then the guy doing all the maintence repair work suggested we use a little roller, things speeded up considerably after that.
So just how much wood is in 4 big plantation shutters?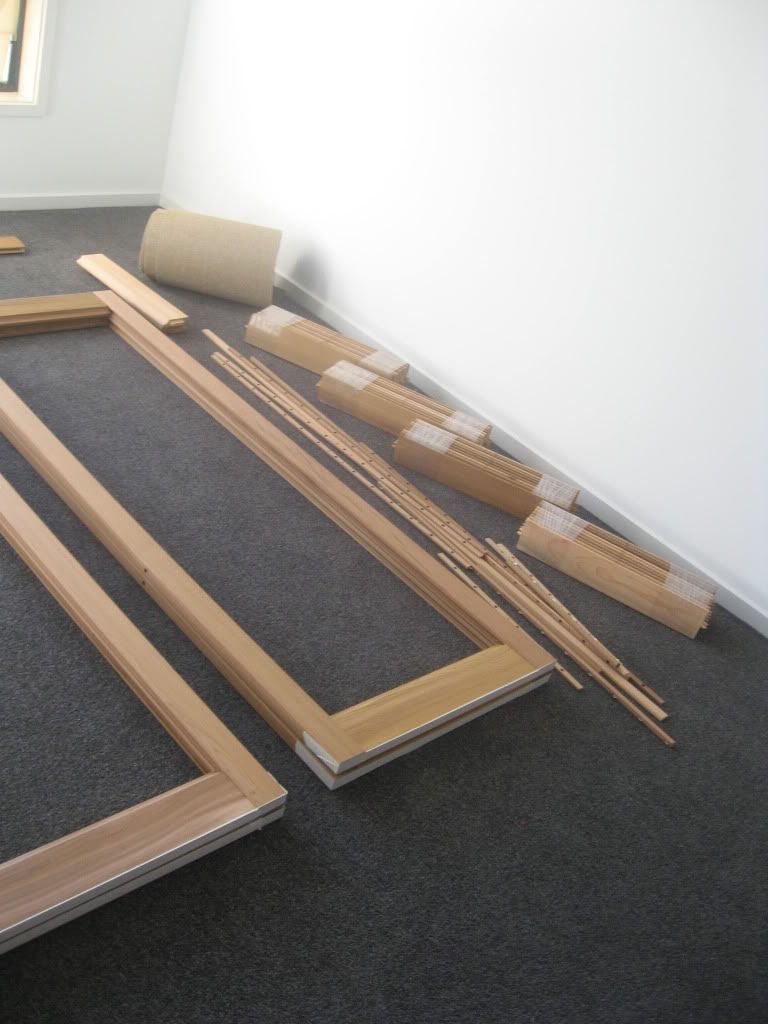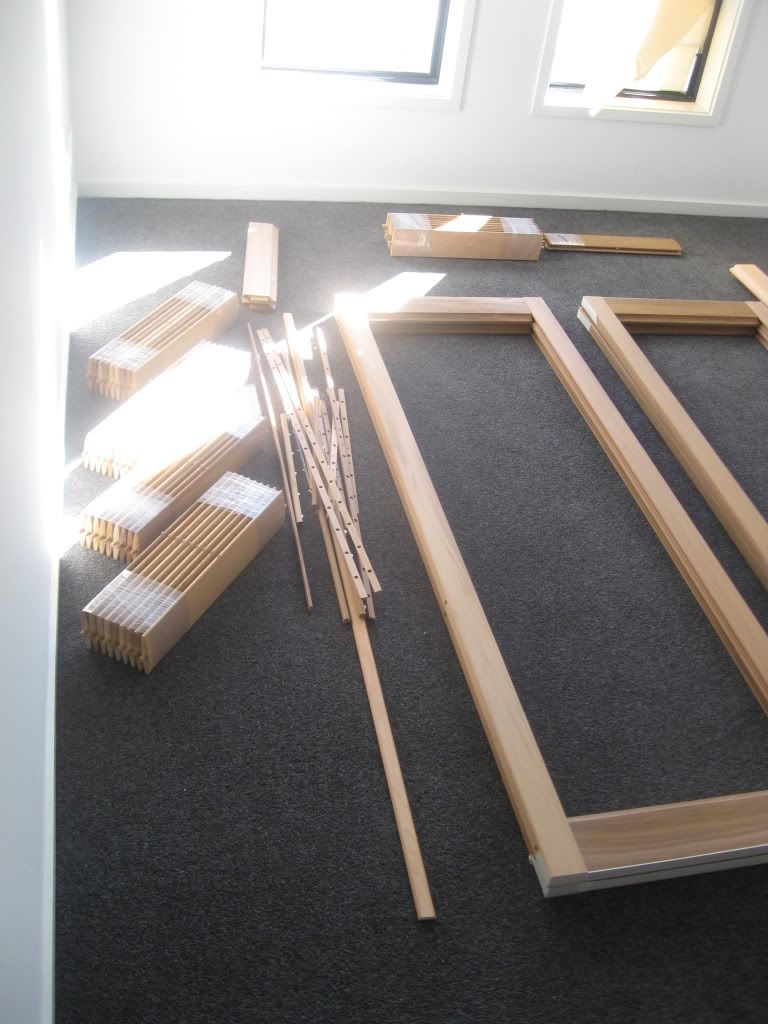 80 louvers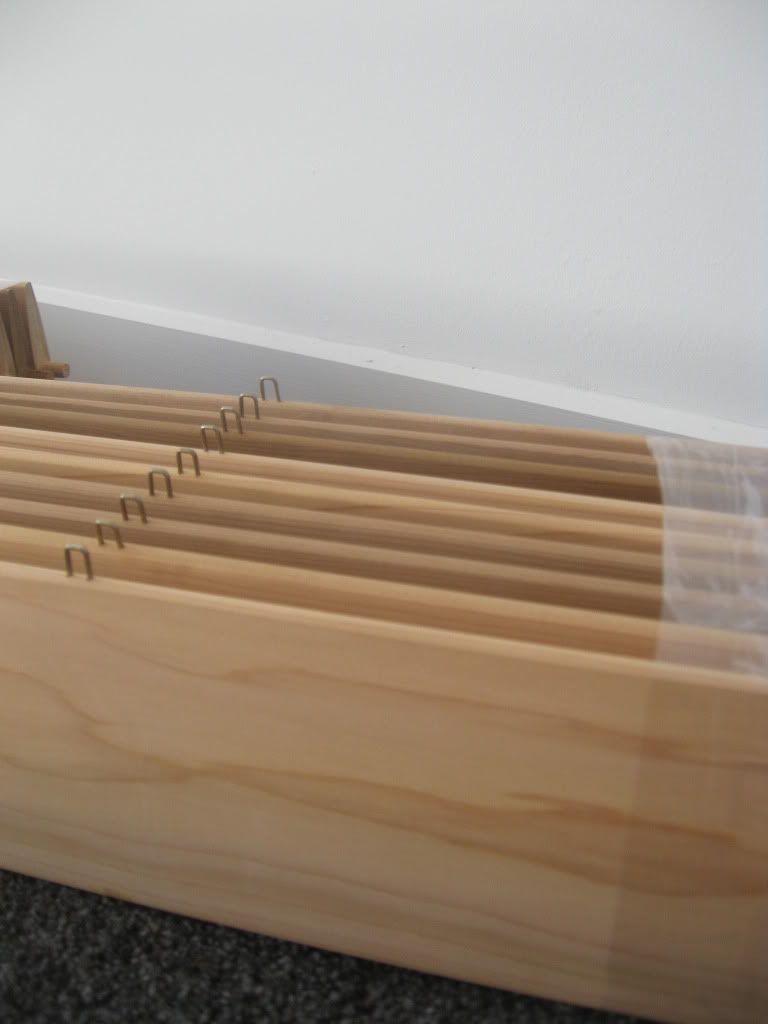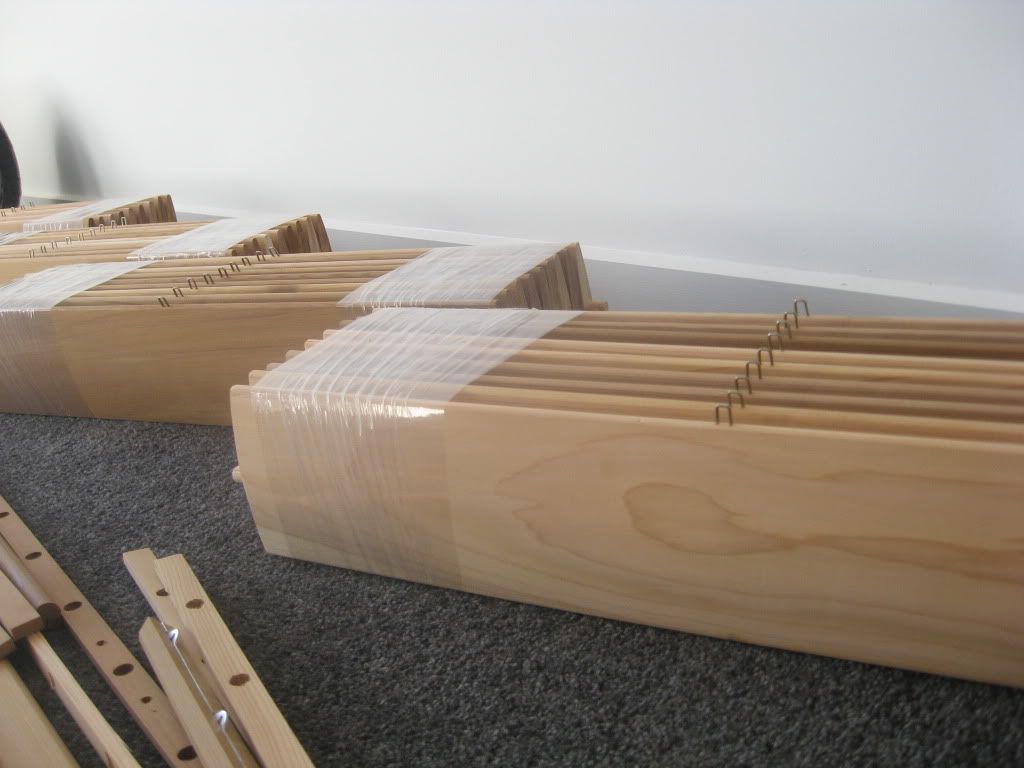 First coat with the paint brush took two nights.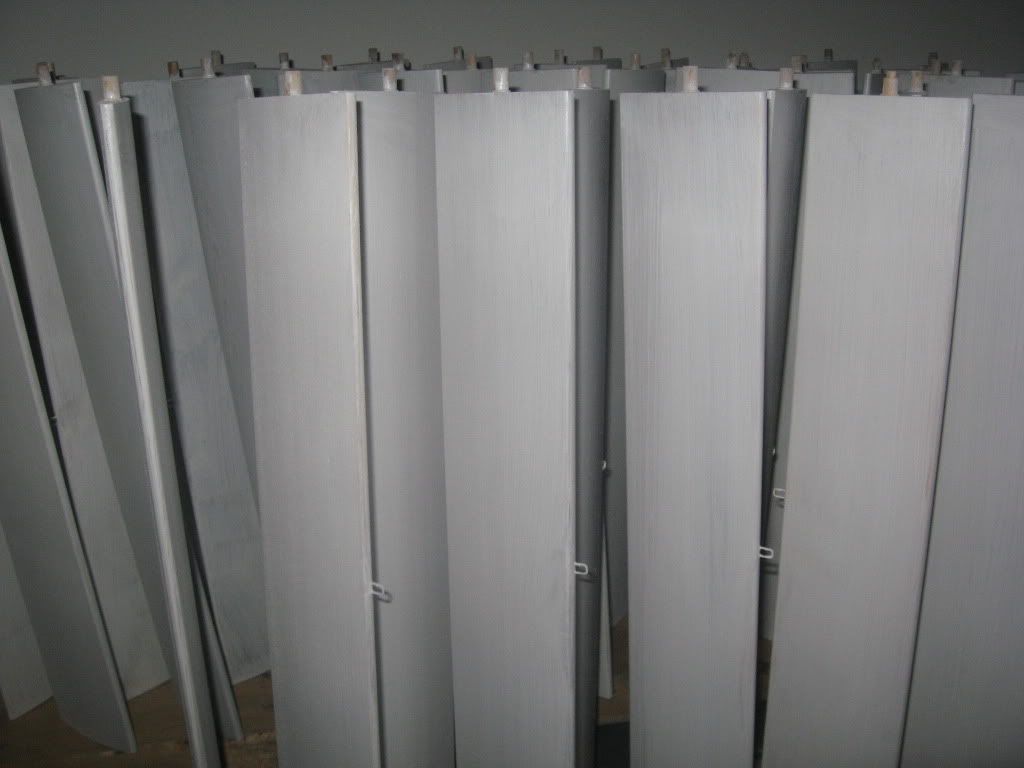 We took some lumber out of the skip next door and drilled holes in it to stand the louvres up in to dry.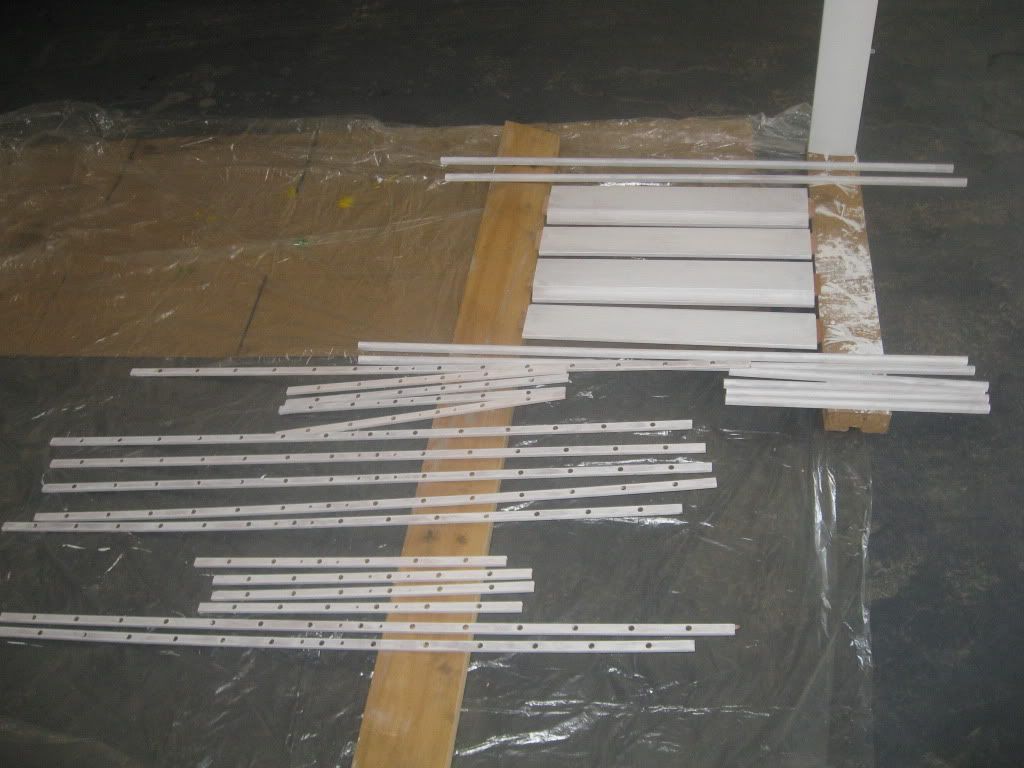 The little bits with holes go inside the frame.
The frames
The mid rail supports and frame ends
Once we got the roller it was a much faster progress and we finished the painting in a weekend.
We did one under coat with an oil based undercoat, then two top coats with Dulux Aqua (something)
We got the same 'First snow' colour that is on our walls, but it seems there is a bit of a difference in the white base.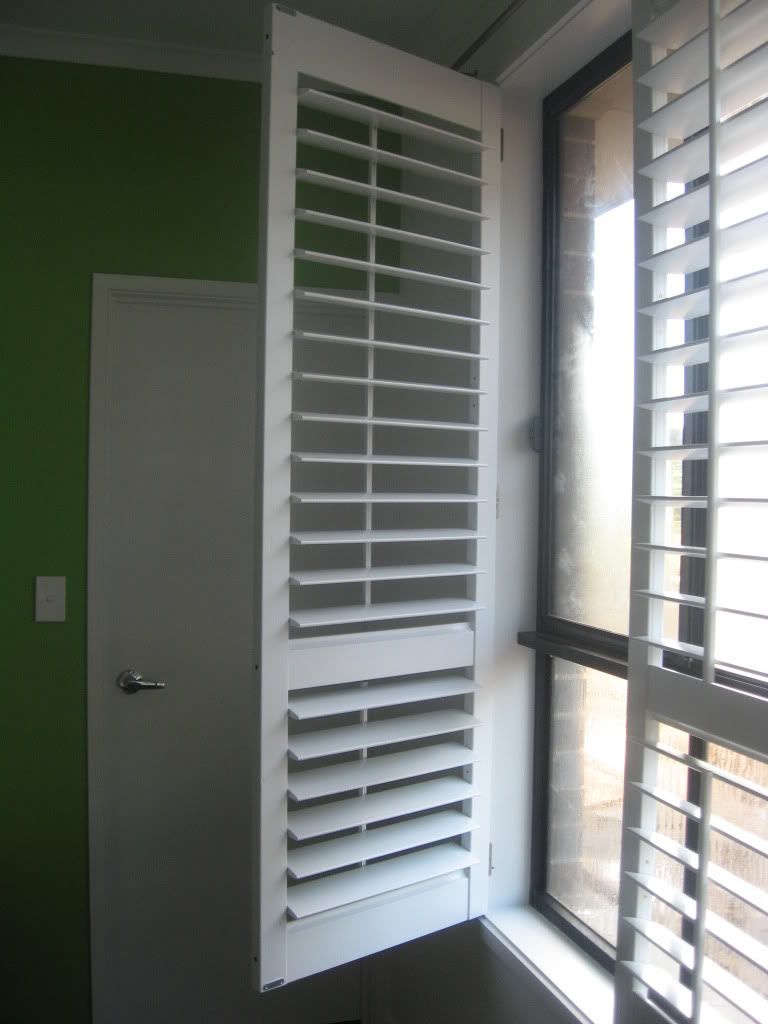 I think it got down to like 4 degrees last night
Now I just need to paint the bedside tables, get bigger lamps and a white duvet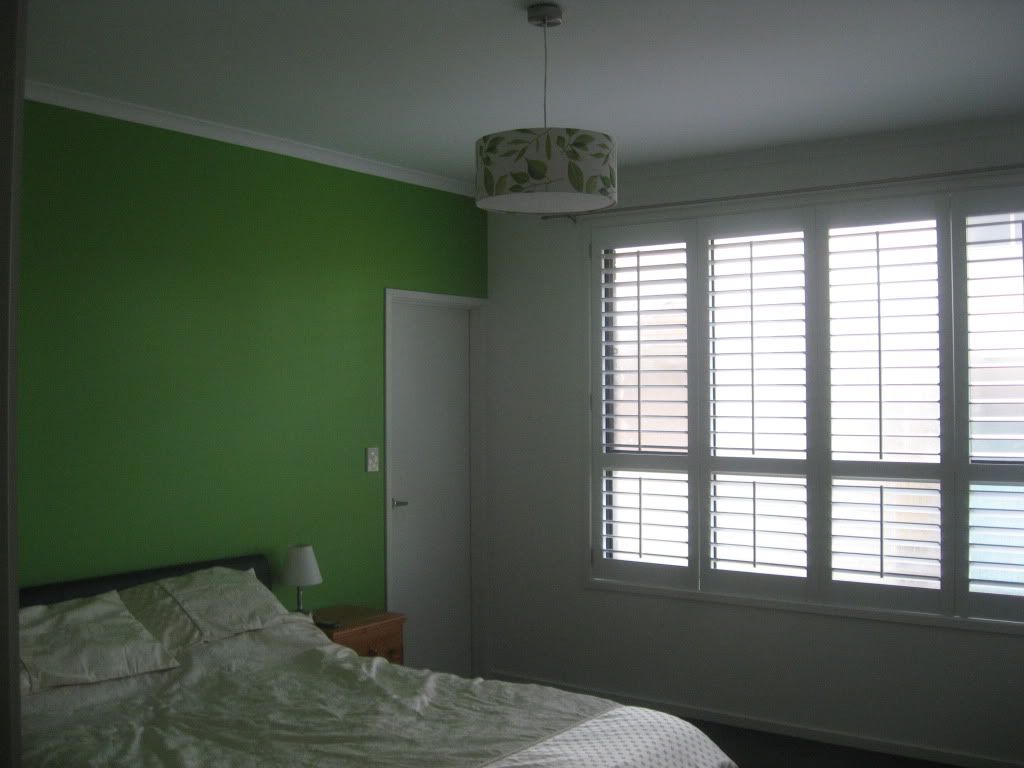 Hubby put them together in about an hour with the boys help. It was very easy to mount them also, only took about an hour.
The middle two are just held on by magentic catches, they just lift off. Being Western Red Cedar they are very light!
We got the shutter from Shutter kits