We had the driveway poured last Friday. We can't drive on it till this Friday. I can't wait!! Everymorning the car is cold and covered in dew. I can't wait to just be able to step into the car from what feels like inside the house.
So the mesh first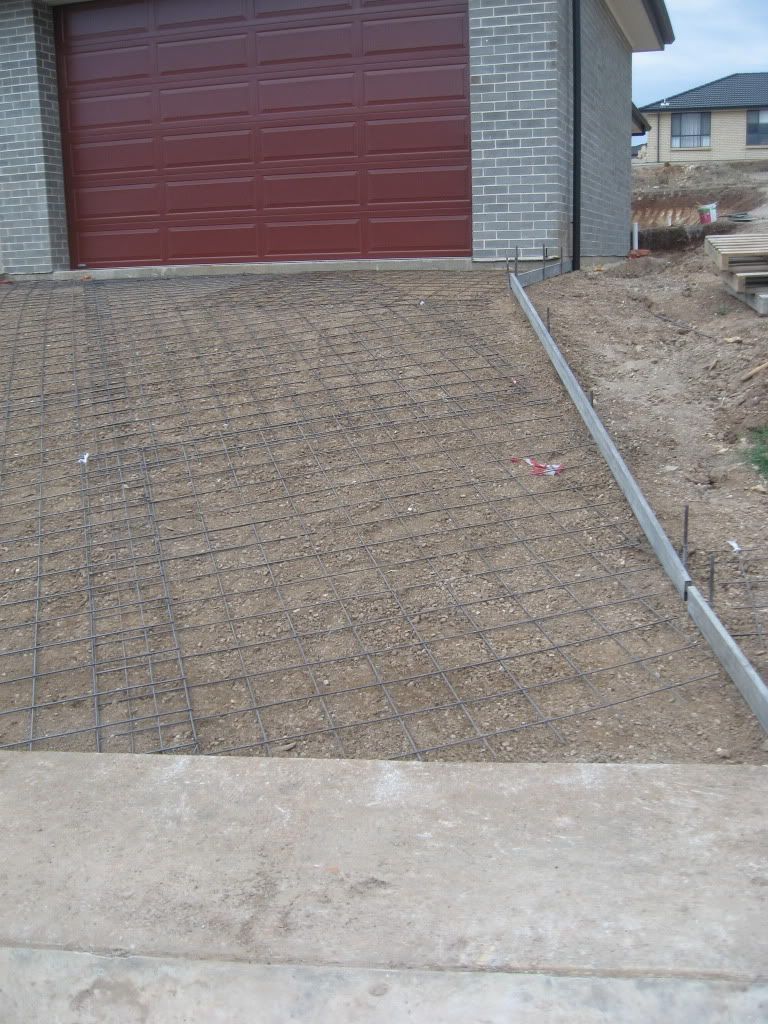 Then pouring the concrete - at 7.15am !!! The first photo was taken from the kitchen door looking through the garage before I went and got dressed.
And done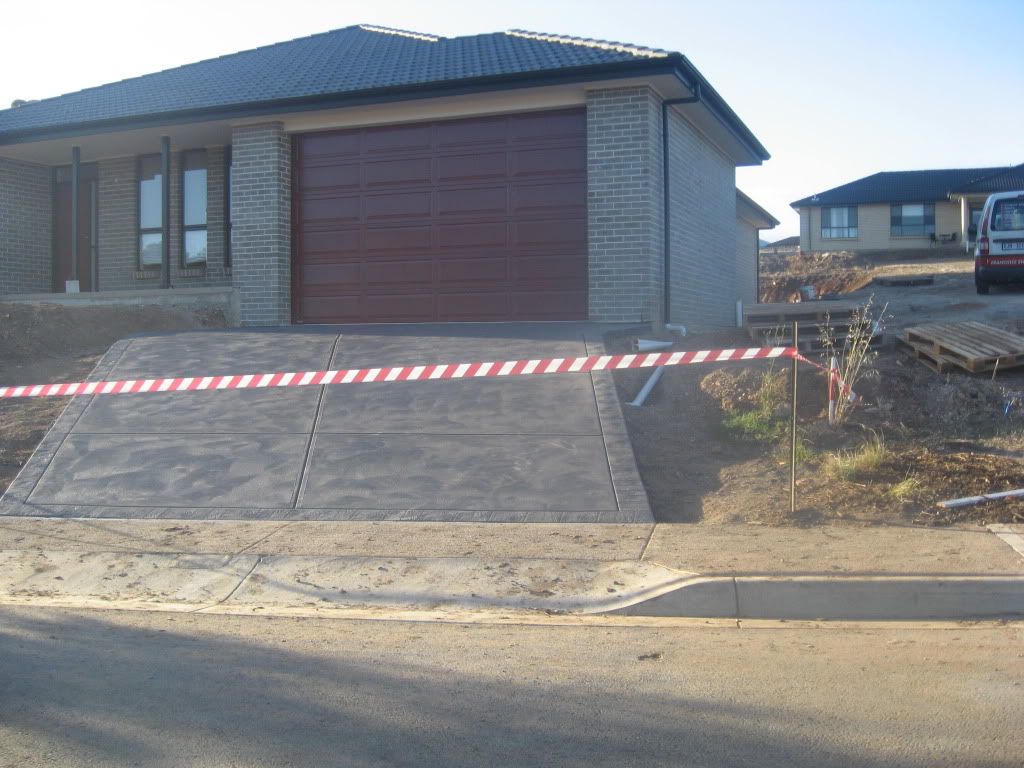 I wanted a stenciled drive with light grey brick effect on the outside, but because we where having the coloured through concrete that was charcoal they couldn't do the light stuff on top, so we had to go with a stamped brick edge instead.